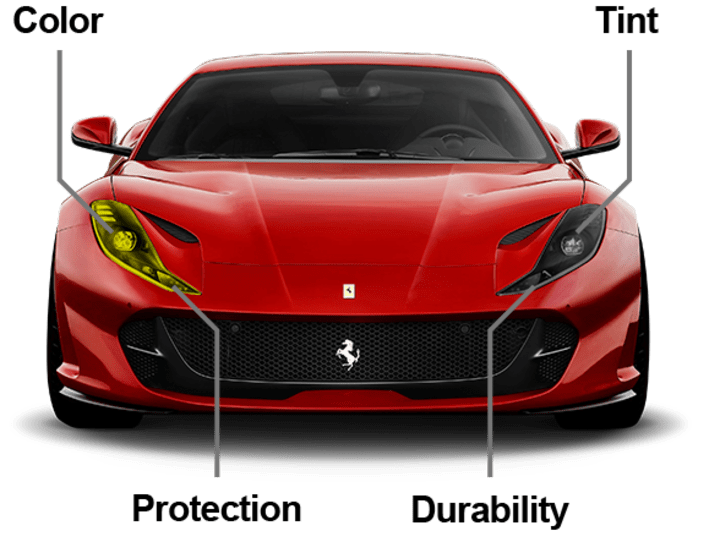 Headlight Protection Film Adds Durability
Tint World® Headlight Protection Film is a virtually clear film that provides the very best protection for your headlights. Headlight protection film has been tested at 500 mph, simulating the flying speeds of modern jet aircraft. Our headlight protection film has also been tested at temperatures down to -30 centigrade with no damage to the film or adhesive. Used on airplane wing tip lights, landing gear lights, and radar nose-cones of jet aircrafts, you can count on our headlight protection film for everyday performance on your automobile.
Modern acrylic headlights are susceptible to scratches, pits from flying road debris, and fine hair line fractures that can allow moisture to get into the lens causing fogging. Today's acrylic headlights are very expensive to replace and can cost from $500 to $2,500 per lamp replacement on some models. Headlight protection films protect your lights and prevent costly replacements.
In addition, headlight protection film provides excellent protection from scratches, pitting, flying road debris, and hair line fractures that allow moisture into the lens and cause fogging. Headlight Protection Film also has UV inhibitors that help prevent hazing and yellowing of the acrylic lens due to damage from sunlight UV exposure.
Contact your local Tint World® for questions about headlight protection film installation and prices. Headlight protection film ensures your path is always well lit.
Book Now
Get Quote
We Offer Clear, Colored, & Tinted Protection Films
Tint World® offers Lamin-x headlight, fog light, and tail light film covers which are available in a variety of tint and color options for you to personalize your vehicle with! Each color option serves its own unique purpose, but all our films protect your headlights from becoming cloudy or sandblasted.
Tint World®'s Colored Headlight Film and Tail Light Lens Film is offered in yellow, blue, or smoke tinted colors. A disclaimer for colored headlight film may be required prior to installation depending on your state location. Colored headlight film material is 8 mils thick and will not only protect the lens against rocks and abrasions to keep your glass looking clear rather than milky, but will also add a sporty, unique colored lens look to your lighting.
Tint World® Professional Installers can typically complete a Colored Headlight Film install in about 30 minutes to an hour. If you are having a full Clear-Bra installation that includes headlight protection film, you can upgrade to Colored Headlight Film starting at $50.00 extra.
If you think your headlights could use some extra flare, contact a local Tint World® representative to add some color to your vehicle's headlights with colored headlight film.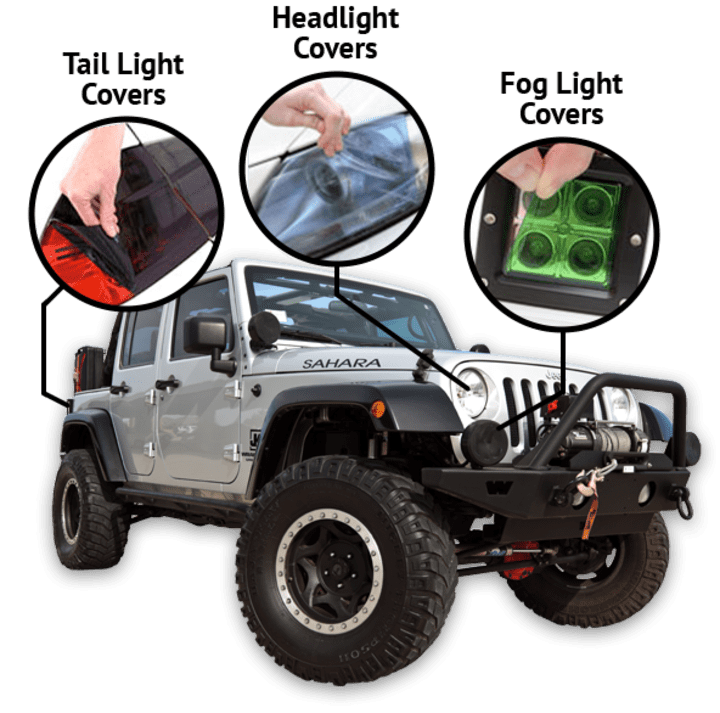 At Tint World®, We Approach Every Job With 100% White Glove Service.
See what our customers say about us: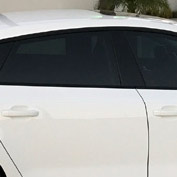 TYSON N.
LOOKS AMAZING!!!
One of the best customer service experiences I've ever had. I had my windows tinted on my truck. The quality is excellent, and the customer service was amazing.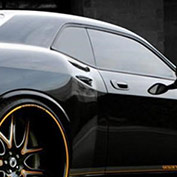 MEGAN A.
GREAT WORK
Great prices and high-quality service. The tint on our Jeep looks amazing! Tint world has so many different things other than just auto tint.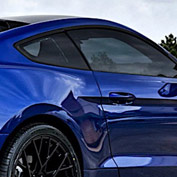 TIFFANY B.
COOL INSIDE & OUT
This is our second vehicle we have had tinted here, and the handiwork is fantastic! Such a big different noticed in our car's temperature and privacy. Excellent work and great prices!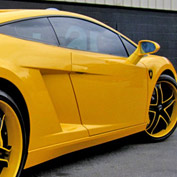 JAKE K.
FLAWLESS
I took my girlfriend's car here to get her windows tinted for her birthday. Solid work and customer service all the way around.
Unbeatable Service.
Amazing Deals.
We always have specials on popular services and products.
Take advantage of the amazing deals today!
View Current Deals!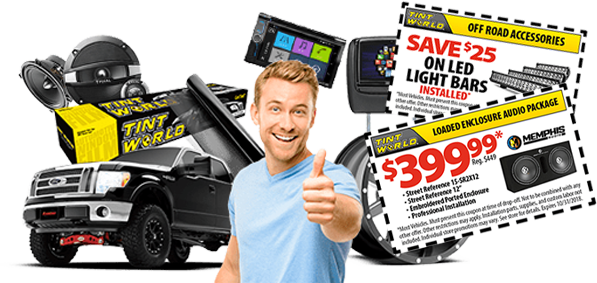 Nothing Says Love Like A Tint World® Gift Card.
We always have specials on popular services and products.
Take advantage of the amazing deals today!
Purchase Today!