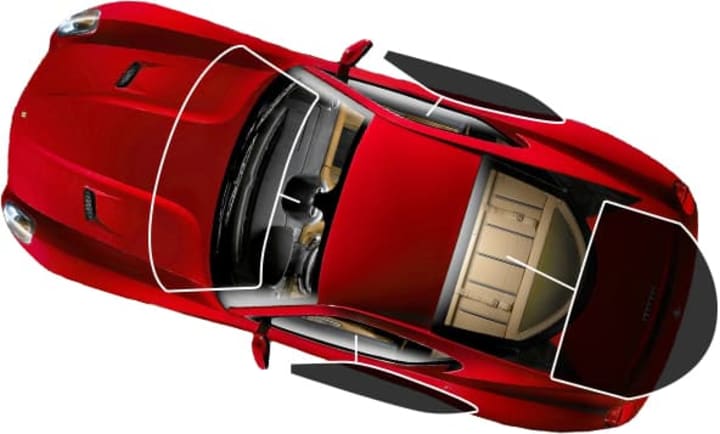 Tint World® Provides The Best Solar Window Tinting In The Industry!
Automobile front windshields are aerodynamically slanted back, allowing direct sunlight into the vehicle, and exposing the skin and eyes of drivers and passengers. Without solar window tint installed, unwanted solar rays can lead to interior damage, unsafe glare, and even adverse medical effects for you and passengers.
Thankfully, Tint World® Protective Solar Window Tint and UV Window Film has been specifically designed to solve these problems. Our specialized solar window tint allows crystal clear visibility with over 75% visible light transmittance, but blocks 99% of the sun's harmful, damaging ultraviolet light rays. Solar window tint also provides over 40% heat reduction of the total solar heat energy that enters through your windshield, but without the traditional dark look of tinted glass.
Book Now
Get Quote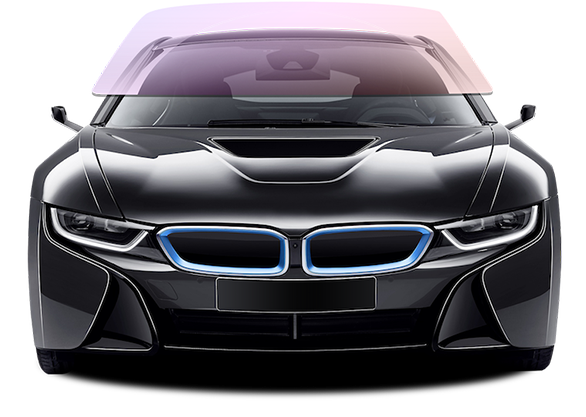 Solar Window Tint For Windshields
Solar window tint is very similar to traditional window tint, but without the darkened film. Instead, solar window tint is nearly clear but still provides all the benefits of traditional window tint. Tint World® solar window tint is also a protective UV window film, providing you and your family complete ultraviolet protection. Solar window tint reduces infrared heat transmissions, increases interior comfort, enhances glare-free lighting, and adds additional safety from premature skin aging and eye conditions as well as broken glass from collisions. Tint World® Solar Window Tint and UV Window Film can also come with optional shaded protection to reduce bright light, glare, and reflections while driving.
Above all other benefits, UV Window Film and Solar Window Tint protects you and your loved ones from the harmful effects of the sun's rays. Solar window tint aids in the prevention of skin cancer, light-sensitive migraine headaches, and cataracts.
Book Now
Get Quote
Tint World® Solar Window Tinting Features and Benefits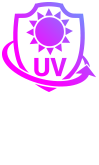 Block UV Radiation
The best thing about solar window tint is that reduces up to 99% of the sun's harmful UV-A and UV-B cancer causing rays without the need for darkened window film. If you don't love the idea of having dark windows, but still want to protect your eyes and skin, then solar window tint is the way to go. Over time, UV rays can also damage the interior of your vehicle causing precious leather and vinyl surfaces to fade and crack and hurting the resale value of your vehicle. In addition, solar window film prolongs the life of all rubber, wood, cellular phone, audio and speaker systems.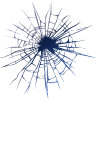 Increased Safety
A benefit of solar window film that many people may not know about is that it can actually keep your safer in the unfortunate event of an accident. When solar window film is applied to the glass of your vehicle, it provides an extra barrier of protection for increased safety by increasing the shatter resistance of the glass. Not only will the glass be more difficult to break, but the film helps hold shattered glass in place and prevents the shards of glass from flying around the vehicle. Solar window film is also a deterrent to 'smash and grab' thieves since glass with film installed is much harder to break though than regular glass.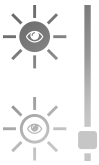 Reduces Glare
Having solar window film installed can also make you a safer driver by reducing glare and eye fatigue which improves your vision and safety. Better visibility makes you a safer driver for you, your passengers, other drives, and pedestrians. We all know that UV rays are harmful to your skin, but they are just as harmful to your eyes. Instead of driving around town squinting from the sun, have solar window tint installed and enjoy a glare free ride for both you and your passengers.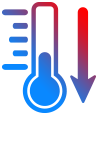 Reduces Heat
Just like with traditional window film, solar window film is very effective in keeping the interior of your vehicle cool and reduces up to 70% of the heat. This is especially beneficial if you live in an area with hot summers. Since the interior of your vehicle will be naturally cooler, you will find that you have to use your air conditioning system less often which will also increase your vehicle's fuel efficiency. You will also have a more comfortable ride for you and your passengers. Also, since solar window film can be applied to your windshield, your vehicle will be even cooler than if you had traditional window tint installed.
Which Tint Shade Is Right For You?
Window tinting shades are measured by VLT (visible light transmission) which is the percentage of light that passes through your windows. The higher the percentage, the lighter the tint. Open Visual Tinter