Wall & Floor Graphics Experts Since 1982!
Create immersive exterior or interior spaces with our high-performance wall and floor graphic films. We'll help you make sure your message stands out with vibrant films that are available in permanent and removable adhesives. Our wall graphic products and services help support the creation of unique short- and long-term promotion in corporate, hospitality, retail areas, and more. Tint World® can produce limitless custom printed images, designs, messaging or branding to bring your company's vision to life.
Tint World® is a trusted provider of the high-end graphic solutions to help brands showcase their message and products to customers. From films for branded fleet vehicles to wall and floor graphics, our graphic materials and professional installation services are the best in the industry.
Book Now
Get Quote
Wall & Floor Graphics For Your Business
Take advantage of your commercial space with branding that pops and lasts.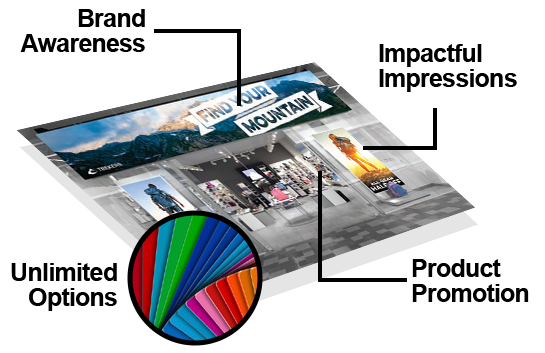 Why Wrap Your Walls & Floor Space?
Identification: Consistent and clear branding makes a lasting and memorable impression in areas with high-traffic.

Credibility: Building trust among customers and making a brand more authoritative in the marketplace develops the credibility brands require for sales and share growth.

Greater ROI: A recognizable brand that provides essential value helps to attract future business and generate loyal advocates. And, these advocates like to visually "share" their brand relationships across social media. Colorful and striking graphics give advocates a dynamic representation to share.
Nationwide Window Tinting Warranty
We are confident in every single tint we install and promise satisfaction. That's why each window tinting package we offer includes our guaranteed nationwide warranty.
At Tint World®, We Approach Every Job With 100% White Glove Service.
See what our customers say about us: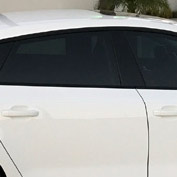 TYSON N.
LOOKS AMAZING!!!
One of the best customer service experiences I've ever had. I had my windows tinted on my truck. The quality is excellent, and the customer service was amazing.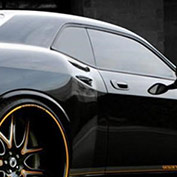 MEGAN A.
GREAT WORK
Great prices and high-quality service. The tint on our Jeep looks amazing! Tint world has so many different things other than just auto tint.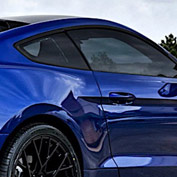 TIFFANY B.
COOL INSIDE & OUT
This is our second vehicle we have had tinted here, and the handiwork is fantastic! Such a big different noticed in our car's temperature and privacy. Excellent work and great prices!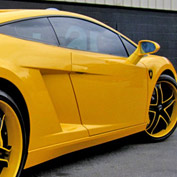 JAKE K.
FLAWLESS
I took my girlfriend's car here to get her windows tinted for her birthday. Solid work and customer service all the way around.
Unbeatable Service.
Amazing Deals.
We always have specials on popular services and products.
Take advantage of the amazing deals today!
View Current Deals!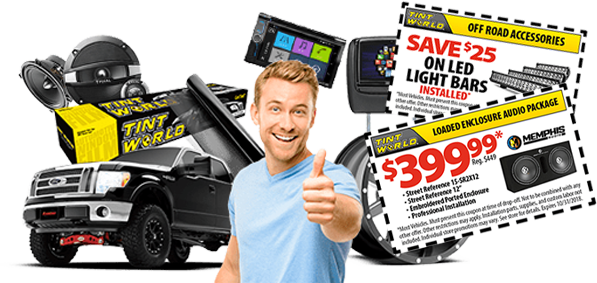 Nothing Says Love Like A Tint World® Gift Card.
We always have specials on popular services and products.
Take advantage of the amazing deals today!
Purchase Today!