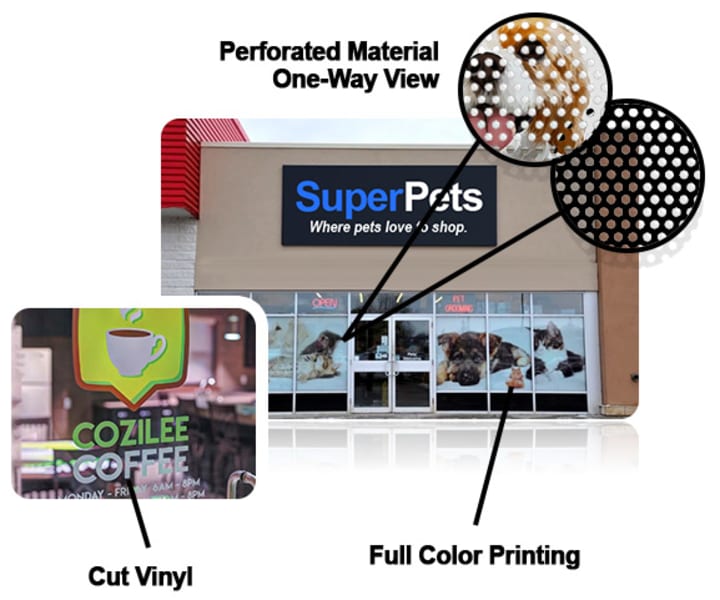 Utilize Your Window Space With Graphics That POP!
Tint World® understands the importance of storefront window advertising and utilizing window space for delivering useful messaging. Tint World® can wrap your storefront with custom window decal signage using perforated one-way view vinyl materials. This allows your business message to be in full-color on the outside, yet looking outside from the inside, you will have a clear view through the window wrap.
Tint World® offers a variety of window graphic options. Whether you need cut vinyl to display store hours, full-color prints that cover an entire glass storefront with one-way view, or classy decorative frost window film for branding awareness in high-traffic interior walkways, Tint World® has you covered.
Book Now
Get Quote
Window Wrap Graphics For Your Business
Take advantage of your window space with superior, hi-def colorful vinyl graphics from Tint World®.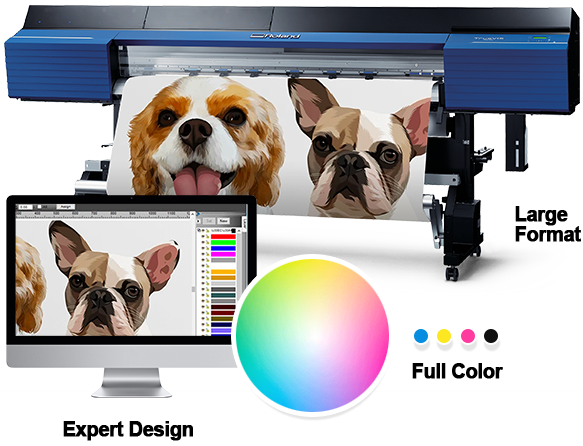 Why Wrap Your Windows With Tint World®?
Design: The design team at Tint World® can help design and manage any window graphics project from start to finish. Already have a design? No worries, our team can take what you've done and make sure it's ready to print in our world-class print ripping software.

Installation: Tint World® has the best window graphics installers in the industry. We install every window graphics job with care and precision so your message lasts a long time.

Materials: Tint World® ensures you get the most out of your window graphics by only carrying the best vinyl materials and laminates so your investment can last for years.

Process: Wrapping your windows with business graphics is easy with Tint World®. We walk you through each step from concept to installation. We're here to help you bring your window graphics to reality by taking the time to understand your needs and then we deliver with satisfaction guaranteed.
Window Graphics Experts Since 1982
Let the experts at Tint World® help you design, print, and install your window graphics.
Nationwide Window Tinting Warranty
We are confident in every single tint we install and promise satisfaction. That's why each window tinting package we offer includes our guaranteed nationwide warranty.
At Tint World®, We Approach Every Job With 100% White Glove Service.
See what our customers say about us: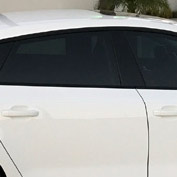 TYSON N.
LOOKS AMAZING!!!
One of the best customer service experiences I've ever had. I had my windows tinted on my truck. The quality is excellent, and the customer service was amazing.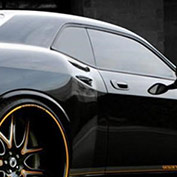 MEGAN A.
GREAT WORK
Great prices and high-quality service. The tint on our Jeep looks amazing! Tint world has so many different things other than just auto tint.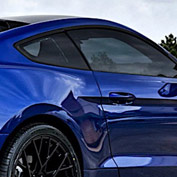 TIFFANY B.
COOL INSIDE & OUT
This is our second vehicle we have had tinted here, and the handiwork is fantastic! Such a big different noticed in our car's temperature and privacy. Excellent work and great prices!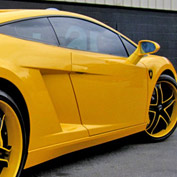 JAKE K.
FLAWLESS
I took my girlfriend's car here to get her windows tinted for her birthday. Solid work and customer service all the way around.
Unbeatable Service.
Amazing Deals.
We always have specials on popular services and products.
Take advantage of the amazing deals today!
View Current Deals!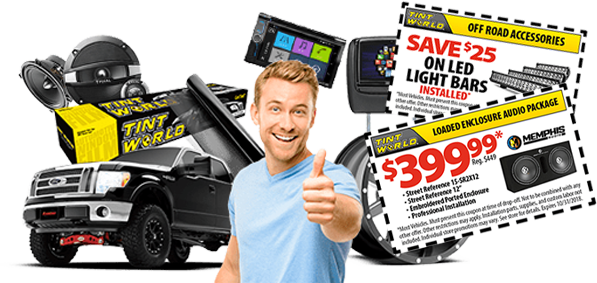 Nothing Says Love Like A Tint World® Gift Card.
We always have specials on popular services and products.
Take advantage of the amazing deals today!
Purchase Today!