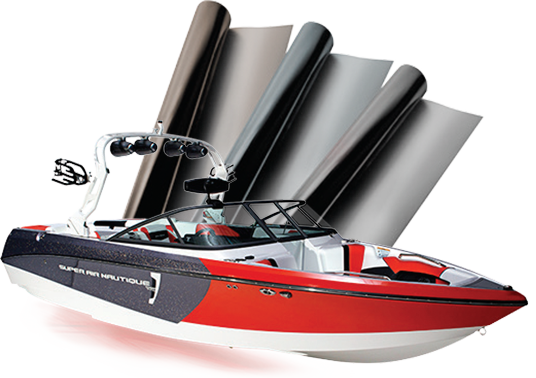 UV Protective Boat Window Tinting Film
Tint World boat window tint provides cool view protection by adding a permanent barrier between your boat's interior and the destructive effects of the sun. Marine and RV manufacturers are producing Luxury and high-end vessels with higher grade interiors, so it has become increasingly crucial to use window tints protect these interiors from fading and cracking. Boat window tinting will not only protect seats, carpets, vinyl and leather, but your air conditioner won't have to work as hard so you'll save fuel and help extend the life of the air conditioning system.
Our boat windshield tints cut down on potentially dangerous (UV-A and UV-B) rays caused by the sun. The Skin Cancer Foundation reminds you that time spent in the sun unprotected will put passengers at risk of skin cancer and sun damage. UV rays can easily penetrate windows, so in addition to sunscreen, boat window tinting blocks up to 99% of the suns cancer-causing rays, making it a reliable way to reduce your cancer risk.
In an era where health, youth, and appearance is of great importance to many, studies have shown ultraviolet rays to advance our skin's aging process, and to cause melanoma, a potentially deadly form of skin cancer. Additionally, boat window tinting cuts potentially dangerous glare from the water, reflective surfaces, and from other vessels' lights at night.
Book Now
Get Quote
Tint World® Window Tinting UV Protection
Features & Benefits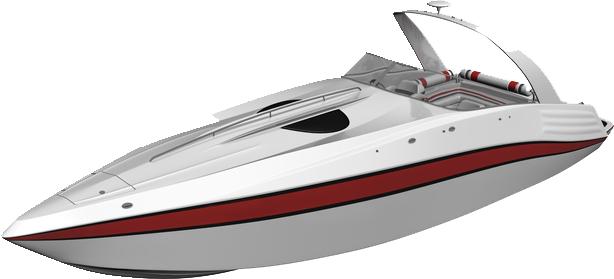 Blocks UV Radiation:
Reduces 6 sun's harmful cancer-causing (UV-A and UV-B) rays
Increases skin & eye Protection
Reduces interior fading and cracking
Prolongs the life of all rubber, wood, audio equipment and speakers
Reduces Glare & Fatigue:
Lessens eye fatigue
Improves vision and safety
Reduces glare and eyestrain for both driver and passengers
Reduces Heat:
Reduces up to 70% of the heat
Increases air-conditioning efficiency
Improves occupant comfort
Increased Safety:
Provide an extra barrier of protection for increased safety
Reduces window shattering to tiny sharp pieces of glass
Boat window tint holds shattered glass in place to increase safety
Tint World® Window Tinting & Safety Security
Accidental Injury Protection
Boat window tinting offers protection from broken glass when accidents occur. When ordinary annealed glass breaks, it poses a considerable danger. The shattered pieces become daggers that can cause serious injury or even death. Engineered with powerful adhesives, boat window tinting reduces the hazard of broken glass by keeping the pieces together and safely attached to the film.
Violent Weather Protection
Glass can be one of the first casualties during a storm. When glass breaks during a storm, wind,rain and flying debris are given full access, causing damage and destruction. Boat window tinting is able to withstand extraordinary wind and force, security film helps prevent the entry of water and wind-borne debris, providing superior protection 24-hours a day. Disasters can strike with little or no warning; boat window tints are always ready.
Crime Protection
Windows and doors are the most vulnerable points of entry for criminals and smash-and-grab thieves. Glass is an inviting target for vandal's intent on mischief or worse. Alarms and security systems are helpful, but provide little protection from experienced or determined intruders. With boat window tinting, intruders cannot readily penetrate the glass, even by striking it with a heavy implement. Usually they become discouraged and quickly depart for some easier target.
Explosion Protection
In an instant, an explosion can fire broken glass fragments at lethal speeds. Research conducted after explosions, points to flying and broken glass as one of the main causes of death or injury. While nothing can completely protect against powerful explosions, marine window tinting has proven effective in these moments of extreme danger.
Project Management
Tint World expert window film professionals can help you choose from our many marine and boat window tinting options, and our project coordinators will assist you throughout the entire process. We work around your schedule. Contact us for a FREE, no obligation consultation and estimate for any boat window tinting option.
Quality Assurance Process
Each of our Tint World marine window tinting professionals has years of tint installation experience so you can count on us for expert window tinting done right the first time. To ensure quality meets, or exceeds your expectations, no invoice is issued until you are fully satisfied with our work.
Which Tint Shade Is Right For You?
Window tinting shades are measured by VLT (visible light transmission), which is the percentage of light that passes through your windows. The higher the percentage, the lighter the tint.
100

% Visible Light Transmission
Move the slider below to explore a tint shade that's right for you.
At Tint World®, We Approach Every Job With 100% White Glove Service.
See what our customers say about us: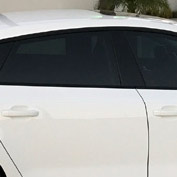 TYSON N.
LOOKS AMAZING!!!
One of the best customer service experiences I've ever had. I had my windows tinted on my truck. The quality is excellent, and the customer service was amazing.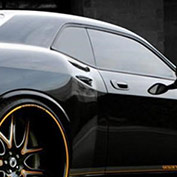 MEGAN A.
GREAT WORK
Great prices and high-quality service. The tint on our Jeep looks amazing! Tint world has so many different things other than just auto tint.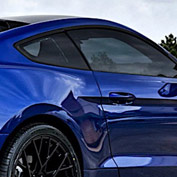 TIFFANY B.
COOL INSIDE & OUT
This is our second vehicle we have had tinted here, and the handiwork is fantastic! Such a big different noticed in our car's temperature and privacy. Excellent work and great prices!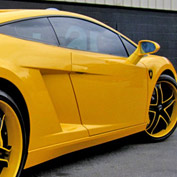 JAKE K.
FLAWLESS
I took my girlfriend's car here to get her windows tinted for her birthday. Solid work and customer service all the way around.
Unbeatable Service.
Amazing Deals.
We always have specials on popular services and products.
Take advantage of the amazing deals today!
View Current Deals!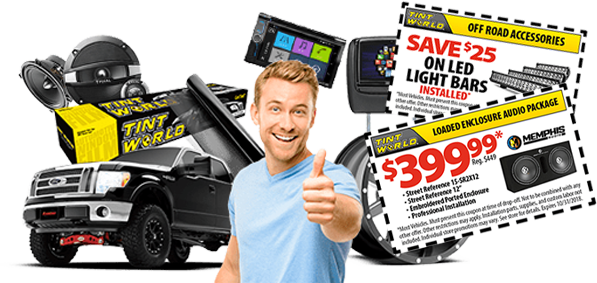 Nothing Says Love Like A Tint World® Gift Card.
We always have specials on popular services and products.
Take advantage of the amazing deals today!
Purchase Today!