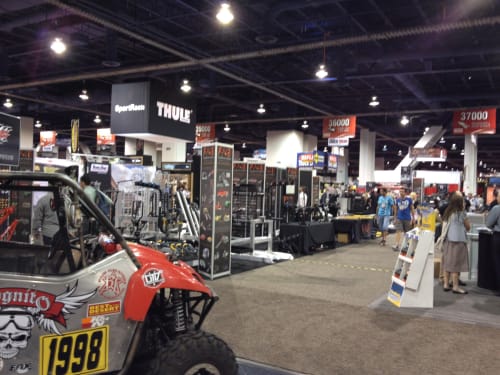 As promised in our blog post, Tint World® Preps for SEMA 2011, we're going to be providing ongoing SEMA 2011 coverage while our representatives scout the massive trade show for the latest and greatest products of the automotive industry. We'll be sending 2011 SEMA photos each day both here on our blog, on Facebook, and on our Twitter page.
Without further ado, here is the first round of SEMA photos from day one. We hope you enjoy, and be sure to stay tuned for more SEMA 2011 coverage as the week goes on.
SEMA 2011 Photos – Day One:
That does it for day one of Tint World®'s SEMA 2011 photo coverage. Be sure to check in tomorrow for more photos from SEMA 2011, and don't forget to Like Us on Facebook for live updates from the show.