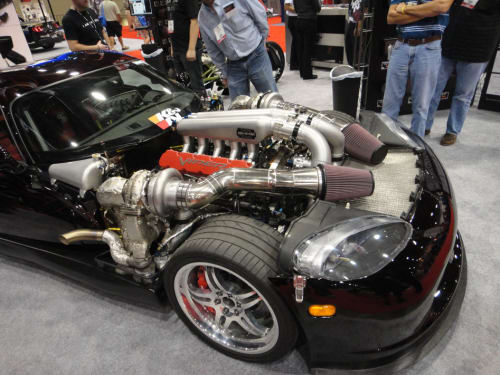 In the world of automotive customization, style is everything. At Tint World®, we live and breathe the latest automotive styles to keep your ride looking fresh.
Here is a list of five automotive customization trends to look for in 2016:
Motion Control
Imagine giving a hand signal to switch stations instead of reaching for a knob on your car's console. New technology is in the works for 2016 which will allow drivers to do just that. You'll be able to use gestures to trigger controls inside your car. As auto manufactures begin to roll out these controls for a more safe and convenient driving experience, the aftermarket will surly follow suit.
Tinted Lights
This is a low cost customization that has become popular in recent years, but car owners should continue to reach out to automotive styling businesses to make sure these are installed properly. Tinted lights on a vehicle's headlights or taillights can add flair to a vehicle's appearance, but only if done properly. Also, be sure to check your local and state laws regarding colored lights.
Floor Mats
Most owners prefer to toss out the factory mats that come with their vehicle. Factory mats generally wear easy and have to be replaced. Vehicle owners have started to purchase custom floor mats in order to make the inside condition as clean as possible. Customs graphics can be created for mats now too, so look out for this trend of graphic floor mats to take off in 2016.
Concave Wheels
The days of "spinners" for wheels has started to vanish. Today, more people care about their wheels being concave, and the aftermarket has taken notice. Now you can get a variety of high strength and even forged concave wheels for your car, truck or SUV.
Custom Grills
Customs grills have typically been exclusive to trucks, but they are now becoming popular on sedans, SUVs and even coupes. The aftermarket is constantly building exact-fit custom grills for a variety of vehicles, so make sure you check out the latest products frequently if you want one for your ride.
Choosing your vehicle's customization can be a difficult process, but we at Tint World® are happy to help. In addition to our excellent styling services, we offer outstanding customer service that will help you select the latest trend to add to your vehicle for 2016. Be sure to reach out to the nearest Tint World® location to talk to our experts who know the automotive customization industry.