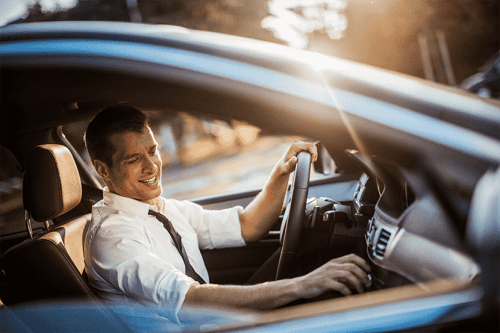 Six of the hottest aftermarket products so far this summer
The heat of summer is a good time to take a look at the hottest aftermarket trends of 2018 so far.
Aftermarket demand is expected to increase by nearly 5 percent through the end of the year, according to the 2018 Global Automotive Aftermarket Outlook.
Tint World® carries the best new accessories for your ride, from puddle lights to audio-visual setups that will blow your mind on that summer road trip.
If it's not in your local shop, we can find you the ingredients for your summer accessorizing. Here's what's cooking so far this year.
Tablet holders: You don't always have to go whole-hog to introduce a little love in the form of audio-visual features to your car. Aftermarket players are providing a range of options for hanging your tablet from a seatback or on a mounted swivel.
Car cameras: Demand for car cameras continues to heat up. We're not talking necessarily about standard rear-view cameras. We're talking security cameras with sensors that can pick up video from inside, outside and around the vehicle.
Bluetooth speakerphones: Some models not only allow hands-free driving, some Bluetooths can also offer a quality audio streaming experience from your phone with three-speaker surround sound and FM transmitter. One model automatically shuts on and off as you enter and exit your car, saving juice.
Radar detectors: The models at Tint World are not your father's fuzzbusters, that's for sure. They can track different types of radar, offer clear alerts and high-resolution displays.
That's it for your summer accessories report. Find your local Tint World® today for these or similar items. Once you pick it up, just don't drop it like it's hot.