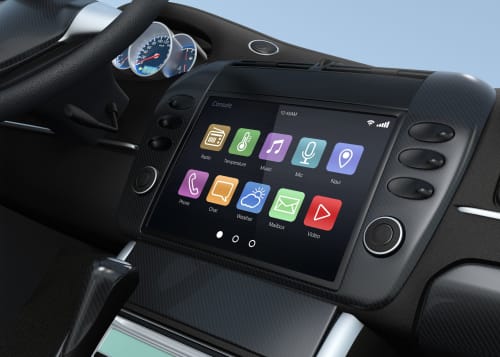 Automotive manufacturers love loading vehicles with the latest tech features. Cars, trucks and SUVs are becoming smarter than ever, offering wireless video, streaming audio, back-up cameras, collision recording systems and more, right off the lot.
New Tech Doesn't Have to Mean a New Car
But if you're not in a position to buy a new car to get the latest technology, there's an easy solution. Aftermarket audio and video systems from Tint World® provide many of the same features at a fraction of the price, and they can be installed in the car you already own. If you're looking to bring your car up to date, consider some of these products.
Smart Head Units: Many aftermarket manufacturers are offering head units with Apple CarPlay and Android Auto built in. These systems allow you to use the apps and features on your smartphone, like voice assistants, GPS maps, calling and messaging without taking your hands off the wheel. Most smart head units support both systems, but make sure you choose a unit that supports your smartphone brand.
● Camera Systems: Back-up cameras and dash cams have become popular in recent years, and some insurance providers are even beginning to give lower premiums to drivers who use them. Individual back-up cameras can help you see what's in your blind spots, and dash cams can help after an accident. Some systems combine these two products into one, allowing you to control the whole system through the head unit.
Video Entertainment Systems: The people up front shouldn't have all the fun, so consider a video entertainment system for your backseat passengers as well. These devices can be installed on the headrests or ceiling of your vehicle and allow passengers to watch movies, stream content from their phones or play video games. They even include wireless headphone support.
See What Tint World® Can Do
From seeing what's behind you to looking ahead, Tint World® has all the in-car entertainment products for your shortest drives and longest road trips. Contact your local Tint World® and see what's possible today.