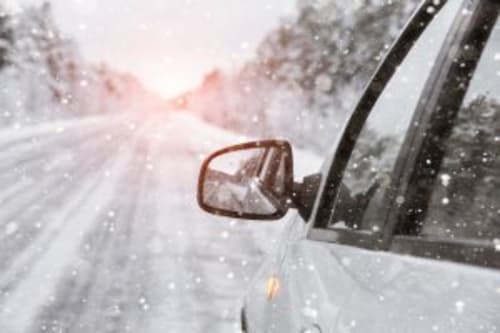 Tint World® upgrades will keep winter's worst at bay
Are you bracing yourself for that first snow of the season? Depending on where you are, you might not be worried about it, but for others, snow and ice will be here before you know it. Getting your vehicle prepared for winter ahead of time might make the difference between a pleasant, cozy season and a winter filled with headaches and misery.
Your car can be an oasis from wet and icy weather this year, especially if you add some of the excellent upgrades available at Tint World®. Here are a few ideas to get you started.
Nano Ceramic Coating: Rain, ice, salt and brine are going to be all over the roads this winter, and with time the elements start to take a toll on your car. Water- and dirt-repellant Nano Ceramic Coating from Tint World® keeps the elements at bay. We can even add coatings to your car's interior to protect it from wet or salty shoes and jackets.
Better Traction:If you anticipate driving in wet, snowy or icy conditions this winter, it's time to change your tires. Tint World® has snow tires and all-weather tires that can help keep you safe on your commute.
Seat Warmers:Even if your car didn't come with seat warmers installed, you can add this cozy luxury at Tint World®. And did you know that seat warmers also offer cooling for the summer months? These aftermarket upgrades will keep you riding in comfort all year long.
Remote Start:You don't have to shiver in a frigid car waiting for it to warm up anymore. Add an aftermarket remote start from Tint World®, and you'll be able to start your car from the comfort of your home or office.
If you're thinking about getting your car ready for winter, the time to act is now, before the first flake falls. Contact your local Tint World® for more information.