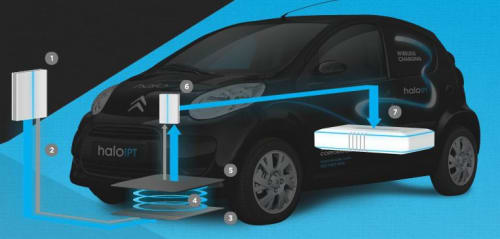 The International Consumer Electronics Show (CES) is the annual festival of all the latest gadgets and gear that will be defining the role technology plays in our lives.
While CES 2012 may showcase some of the coolest new tablet computers, Tvs, mobile devices, and video games, we were watching with bated breath for all the new advancements you can find in your car. CES did not disappoint, instead providing a slew of high-tech toys sure to add a futuristic feel anyone's daily commute.
There were a few that really stood out, so we put together a little highlight reel of our favorites so you can see some possible advancements to life behind the wheel.
Our Votes for Coolest Automotive Gadgets at CES 2012
1. Touch Screen-Enabled Rear View Mirror
There was one rear view mirror at CES gave you a clear view into the future in addition to a view behind. With a touch screen display, it also runs the Android operating system, letting you check weather and pair hands-free devices while you shoot glaring looks at tailgaters.
2. Escort Live Social-Enabled Radar Detection
Social Media lets you warn your friends about upcoming birthdays, but Escort live lets you warn them about speed traps. Escort Live is a new advanced laser detection system that also allows digital crowd-sourcing to create a online community that reveals the world's craftiest highway gunners.
3. TomTom Social Navigation
Tom Tom is a big name in personal navigation, and they're teaming up with Facebook so you can make your online social events a real-world destination in your car. It can even connect with Twitter to automatically alert friends of your status and announce your ETA.
4. Advanced Vehicle Connectivity
A strong theme at CES 2012 was exponential advancements in the way we connect our cars to our digital lives. Plenty of major vehicles and brands showcased new ways we can connect our phones, our music, and navigation features with convenient digital interfaces that will soon be coming standard.
5. Qualcomm Electric Vehicle Charging System
Assuming that the electric vehicle is a piece of our automotive future, the Qualcomm Halo charging system could make some impressive changes to the way we think about refueling. Using a car-mounted charging plate, the Halo charging system can juice up your battery through up to two feet of air, eliminating the need for an extension cord.