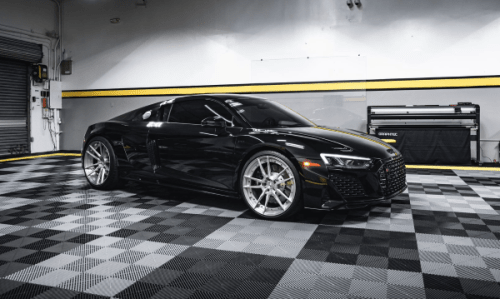 Today's vehicle owners want window tint for a number of reasons.
Some owners want to protect themselves from harmful UV rays, some want to improve their vehicle's look, and some want to enhance their overall level of privacy while driving around. Whatever the reason, Tint World® Automotive Styling Centers™ has you covered with their best-in-class custom window tint packages.
Featuring a variety of shades, colors, and scratch & shatter resistance, Tint World®'s Ultimate line of Nano Ceramic Films are the best in the industry. These Nano Ceramic Films also serve to protect your vehicle's interior 24/7 by rejecting the heat and preventing fading – they're even approved by the Skin Cancer Foundation. Now that's pretty cool!
But no matter what package you select, all of Tint World®'s films are computer-cut using a state-of-the-art window tinting system, and installed by their expert technicians to ensure a perfect fit. Their films also include nationwide warranty for added peace of mind.
If you're unsure about what the legal restrictions are on tinted films in your state, Tint World® even maintains a resource guide to help you make an informed decision for whatever package you select.
To schedule an appointment or request a quote, find your nearest Tint World® Automotive Styling Centers™ location to learn more about their custom window tinting services, and all of the other aftermarket styling products and services that they provide.