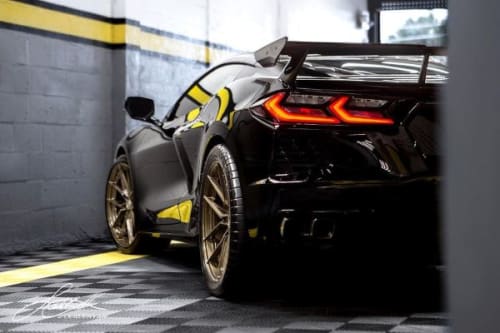 Tires and wheels are the foundation of a car, truck, or SUV. And there are many reasons to keep your vehicle's foundation top of my mind.
High-style wheels, rims, and tires help you express your personality – and can be counted on to turn heads. And both efficiency and handling depend on properly fitted tires with plenty of tread on them. No matter how finely tuned the engine is, worn or ill-fitting tires compromise a vehicle's performance and can create serious safety risks.
Whether you're motivated by style, safety, or performance, Tint World® can help you find the right wheels and tires package to fit your lifestyle. We offer a complete line of wheels and tires in all sizes, from basic factory models to custom aftermarket upgrades.
The benefits of Tint World®'s custom wheel and tire services include:
Enhanced vehicle style and appearance.
Improved performance.
Professional expert installation from an authorized dealer.
A nationwide limited manufacturer's warranty.
We've got options for every market, too, including vintage, competition, off-road, and luxury, and a selection of the top brand names. And you can trust our ASE®-trained and -certified technicians to help you select the wheels and tires you need and deliver industry-leading installation and maintenance services.
If you're ready to upgrade the foundation of your vehicle, visit the nearest Tint World® location to find out more.