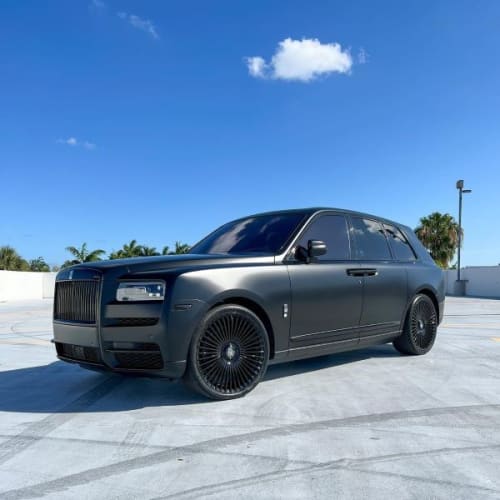 It's easier than you think to give your vehicle the exterior upgrade it deserves.
Forget an expensive, permanent, and time-consuming paint job. Tint World®'s extensive selection of custom color change vehicle wraps offer a nearly endless variety of super-stylish alternatives that let you personalize your car, truck, or SUV. Combined with our industry-leading line of custom vehicle graphics, our color change wraps provide everything you need to stand out on the street.
Our color change wraps not only give you more options – they cost less and take less time than a comparable new paint job. Tint World®'s professionally trained graphics technicians will help you choose a wrap that reflects your style, and their expert installation ensures your vehicle will be turning heads when you roll it out. And when your taste or lifestyle changes, our color change wraps are simple to update.
Tint World® color change wraps and custom graphics don't just work for individual drivers, either. We can outfit commercial fleets with eye-catching business designs that work around the clock to support your brand.
Don't let the cost and inconvenience of a new paint job keep you from getting the custom exterior you need. If you're ready to upgrade your vehicle's style or branding, visit the nearest Tint World® location for more information on our premium color change wraps and custom graphics.