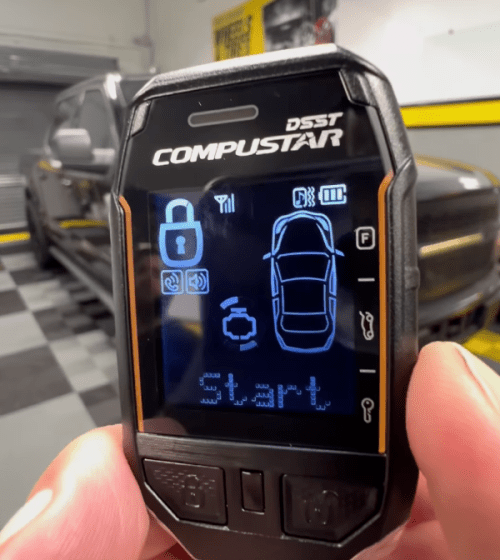 It takes routine maintenance to keep your vehicle reliably road-ready. To ensure your car, truck, or SUV will get you where you need to go, you need to change the oil, check the air filter, rotate the tires, and make sure the battery has enough juice.
None of that matters if your vehicle disappears from your driveway. These days, automotive security features are an essential part of maintaining safe, dependable transportation for you and your family.
At Tint World®, we specialize in the latest and most advanced security systems and accessories from today's top brands. Our full line of world-class car alarm products includes glass-break detection, backup batteries, flashing parking lights, power trunk release, smartphone connectivity, vehicle tilt sensor, and much more – all installed by Tint World®'s Mobile Electronics Certified Professionals, who are trained to help you choose the right security system and seamlessly integrate it into your vehicle's electronics.
Choose from these and other premier features to configure the security system you need:
Lock/arm: Allows you to lock your vehicle's doors and arm the security system by pressing a single button.
Silence/horn mute: Silences the siren and horn output to eliminate sounds upon locking or unlocking the vehicle.
Trunk release: Allows you to pop the trunk with the press of a button.
Unlock: A single button to unlock all your doors and access your vehicle.
Valet or service mode: Allows you to turn off the alarm and remote start features.
Remote start: Get a jump on extreme temperatures with remote start capabilities.
Proximity sensor: Offers zone-intrusion protection, ideal for convertibles.
Panic/car find: Activates your vehicle's siren and horn so you can locate it quickly.
Smartphone connection: Control your vehicle's security and other systems with an Internet connection.
Tint World®'s leading automotive security solutions offer deterrence and peace of mind in one easy-to-use, convenient package. Call or visit the nearest Tint World® location for more information on upgrading your vehicle's security.