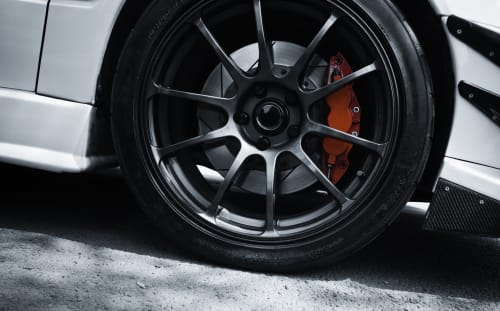 With more drivers turning to electric vehicles and hybrids, it's plain to see that fuel efficiency is the gold standard of today's automotive marketplace. But can something as simple as changing your tires give you better fuel economy? The answer is yes, if know what to look for.
At Tint World®, we offer a full range of wheels and tires, including high-efficiency models. Our experts can help you find the right model for your vehicle to get the look and performance you need. We can even add Nano Ceramic Coating to protect against damage and debris.
Here are some facts to know when you're shopping for high-efficiency tires for your vehicle.
They're an Investment
High-efficiency tires do cost a bit more than standard tires, but the fuel you save can make up the difference over the lifespan of the tires. Different tires have different potential savings, and overall fuel efficiency is dependent on factors like driving style. But, according to Consumer Reports, fuel-efficient tires can save you, on average, $215 over their lifespan.
They're Safe
Fuel-efficient tires work because they have low rolling resistance or friction, meaning your car doesn't have to work as hard to keep them moving. But friction is also what helps you brake and stay on the road when turning. So, are high-efficiency tires safe? Fortunately, modern advances in materials and manufacturing have created tires that have good traction and tread depth but still bring in fuel savings.
Drive Smart
As we mentioned earlier, factors like your driving style and tire inflation have an impact on your fuel economy, too. If you want to make the most of your fuel budget, adjust the way you drive. Don't floor the gas on take-off, and leave room for smarter braking. Check your tire pressure monthly to make sure they are inflated to the right specifications.
If you're looking to change, upgrade or replace your car's wheels and tires, Tint World® can help you find the best package for your needs. Just contact your local Tint World® to find out more.