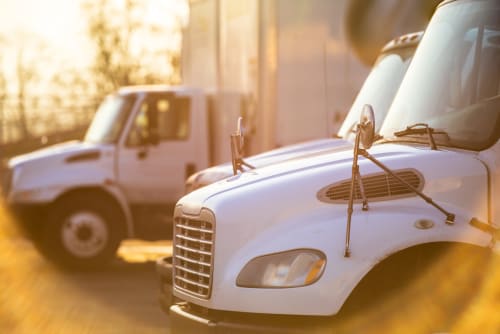 If you're in a rugged line of work, chances are you've got a fleet of vehicles that take a beating. Contractors, surveyors, plumbers, large-scale farmers and many more infamously "dirty jobs" require vans, trucks and even off-road vehicles that are up to the challenge of the work.
Fleet managers in these industries are in for a balancing act. They've got to send expensive vehicles and equipment into rugged conditions, keep them functional and looking professional, and protect the company's investment.
Our Tint World® automotive styling pros have a lot of experience working with fleets in all industries, so we know what it takes to make a fleet tough and keep it looking great. Here are a few tips from what we've learned.
Protection is Key
Your vehicles are too valuable to send into the field unprotected. In your line of work, dings, scratches, chips and dents are the rule, not the exception. For trucks, aftermarket bedliners are a must. Nano Ceramic Coating can also keep paint, upholstery and even glass safe from the elements. And paint protection film, and vehicle wraps and graphics can keep your fleet looking great. You can even add your branding!
Add the Right Accessories
Set employees up for success with accessories that make their jobs faster and easier. Make sure the onboard storage is designed for easy access and organization of tools and equipment. Hands-free navigation and back-up cameras are vital for safety, too. Make sure the installer knows the conditions your fleet will be exposed to, so any accessories can withstand the job.
Partner with a Pro
We all know that in business, time is money. Any downtime for a vehicle is downtime for at least part of your team. That's not healthy for your bottom line. Find a fleet service provider that can maintain, detail and outfit your fleet quickly and easily, without a lot of waiting. Services like detailing and reconditioning extend the life of your fleet, and you're less likely to put them off if you can get them done quickly.
Your commercial fleet deserves the best attention in the industry. That's why Tint World® offers a variety of fleet services with competitive pricing and work backed by a nationwide warranty. For more information, contact your local Tint World® today.