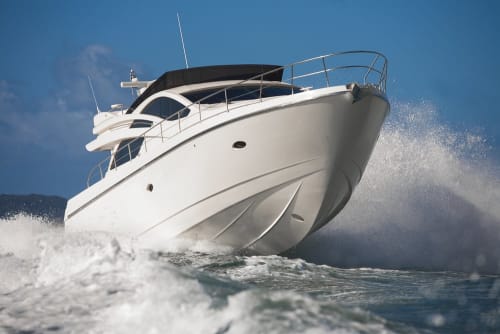 In 2014, there were 11.8 million registered recreational boats in the U.S. and 87.3 million adult Americans participated in boating activities throughout the year. While water sports are hugely popular, new boat sales tend to be overshadowed by pre-owned vessels and as a result, owners are encouraged to maintain and prolong the life of their floating investments.
At Tint World, we're more than just gearheads – we're boaters too and love hitting the water as often as we can. Keeping our vessels in good shape is more than just maintenance as it involves upgrading in order to make each season different from the last.
Here are four things you can do to improve your boat before hitting the water:
Have it cleaned: If your boat was docked for the winter, now's the time to have it professionally cleaned and detailed – especially if it spends its time in the ocean. Even on newer boats, salt buildup and corrosion can damage vital parts faster than you might think, making it important for owners to have professional wash-down services performed regularly. We recommend monthly or even weekly cleanings and management for larger boats and yachts.
Have it inspected: During the off season and even if you treated your boat's engine and components, it's important to have it inspected before you hit the water again. Check for any visible oil leaks, the condition of hoses and clamps, battery water level, fuses and wiring. You should also consider changing the fuel filters, engine zincs and coolant.
Have it upgraded: Aftermarket boating equipment such as marine-grade stereos and electronics can not only improve the appeal of your vessel, but increase its resale value too. When upgrading the stereo, it's important to consider tough products designed specifically for marine use. Like mobile electronics for cars, the aftermarket offers GPS tracking, navigation, and back-up camera systems specifically designed for boats.
Have it tinted: While a day on the water can be relaxing, it can also be taxing with the sun beating down on you and your guests. With marine window tint however, you can protect your cabin from harmful and tiring UV rays to give you all-day comfort when you're on the water.
Upgrading your boat with marine grade equipment is a great way to protect your vessel and your investment. To find out more, contact your local Tint World® today. Our marine experts can help maintain your boat and will even come to your dock.