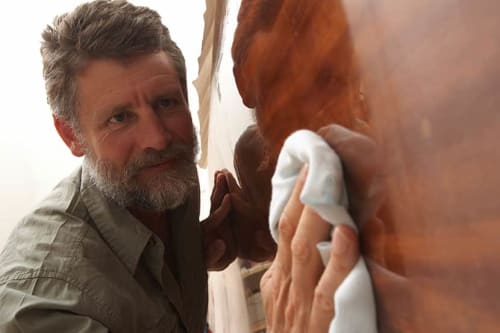 Marine cleaning and maintenance services mean more time on the water
You know the old saying: What are the two happiest moments over the course of boat ownership? The day the boat is bought and the day the boat is sold.
The truth lies somewhere in between. Boats bring great days of family bonding, fishing and water sports. They are also high maintenance endeavors that require regular cleaning and upkeep. Failure to do so can drastically speed their depreciation.
Would you rather spend time on the water than cleaning and maintaining your boat? Tint World is reporting for duty, captain.
Here are five ways we can maintain your boat and maintain its value, too.
Regular detailing: This can keep your boat looking shipshape. We offer tiers of boat detailing services, from the economy to the ultimate. All include hand washing and drying and cabin dusting and vacuuming. Our ultimate package includes bonuses such as engine-room cleaning. Our services can be scheduled on a weekly or monthly basis, and that leads to substantial savings and regular cleanings.
Paint and protective coatings: Your boat takes a beating from the sun, and in some cases, saltwater and sand. Our branded Tint World ceramic nano coating provides a barrier against water and sun damage and scratches and scuffs. If you like to fish, it can protect your deck from flailing fish or wayward gaffs, as well as blood and scales. Our protective marine coatings make cleaning the hull much easier.
Restorative care: Boat bumpers aren't always there when you need them, but we can smooth out the dinks and dings done by the dock. Our experts can also repair torn interior fabrics or upholstery as well as address corrosion.
Make all your boating days the best days of your and your family's lives. But if you decide you never want to scrub a bait well again, your boat can retain its value with help from Tint World. Contact us today for more information on our marine services.