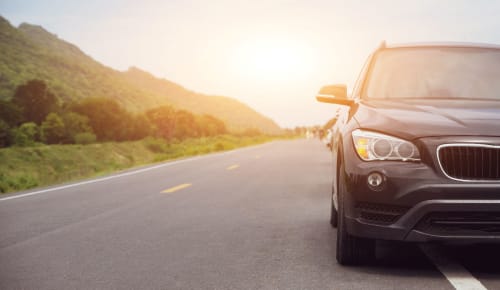 So, you want to visit Grandma for Thanksgiving, but you're not sure about the hours-long drive. Maybe your vehicle is older, or your eyesight isn't what it used to be. Air travel has its own set of problems these days, too. There are lots of reasons why people decide not to take the long journey in their vehicle. Don't let a lack of safety features keep you from seeing family this holiday season — we're here to help!
You love your older vehicle, but it sure would be nice to have some of the safety features newer models are sporting, right? Problem solved — you can add those features with the help of Tint World®! We offer a variety of Advanced Driver Assistance System upgrades that will get you traveling safer in no time.
Our forward crash and lane departure warning systems monitor your vehicle's speed, the speed of the vehicle in front of you, and the distance between the two. The system will alert you if you're getting too close to another vehicle, allowing you to slow down and avoid a potential collision. Our ADAS collision systems also have the added benefit of a built-in digital video recorder (DVR) just in case you might need video evidence if there is a collision.
One thing that's always a concern on the highway is monitoring your blind spots. Our blind-spot monitoring systems use a set of sensors mounted on the side mirrors or rear bumper to detect vehicles in the adjacent lanes. If the sensors detect something, they'll alert you via an audible or visual warning.
All of these safety features come installed by highly trained and industry-certified technicians, so you can always have the peace of mind of knowing that the job was done to the highest possible standards.
At Tint World®, we can help add safety features to your vehicle, even if they didn't come from the factory. For more information, contact your local Tint World® today!