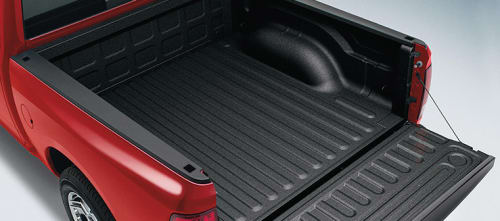 Your truck works hard for the money – so you'd better treat her right.
What better way to say thanks to your truck than by treating it to a spray-in bedliner? Continue reading to learn more about how significant of an upgrade spray-in bedliners can be for your truck!
Tint World®'s spray-in bedliners and custom spray guard liners protect your truck's bed from rot, rust, and natural wear and tear – particularly in high-wear areas. This means it can withstand all kinds of abuse without worry!
Bedliners provide friction needed to stabilize heavy loads more efficiently. No matter what you haul, our spray-in bedliners will protect your truck and the cargo it's transporting. We use the latest materials and technology that won't warp, crack, or peel. Adding this highly durable layer of protection to your vehicular best friend will not only prolong the life of your truck's body, but also increase its resale value.
Need to protect more than just your truck bed? No problem! Not only is our spray-in bedliner the perfect accessory to protect the bed liner, but it can also be applied to many areas on your truck to keep them protected and looking brand new for many years. We can help guard your step bars, grilles, grille guards, bumpers, speaker boxes, tool boxes, trailers, and more. We even offer custom colors, images, and logos. Finish it off with some window tint, and then you're really all-set!
So go ahead and say a special thanks to your truck this year by keeping it protected from head to toe! Our services typically only take a day to complete, so you don't have to leave your beloved vehicle sitting. That also means you can get it done now and prepare for the upcoming winter snow season possibly corroding any part of your truck.
If you're interested in installing a spray-in bedliner, contact your nearest Tint World® location. We have four fantastic packages to choose from!