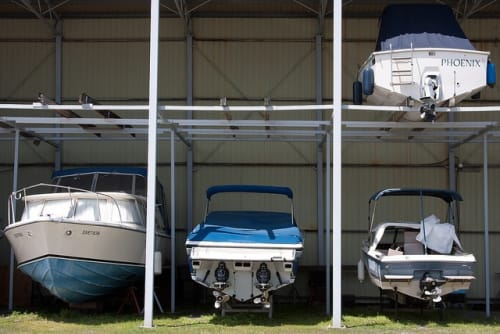 If you own a boat, there will certainly be a period when it needs to be stored, put away, or covered up. Off-seasons for marine equipment can cause more harm than good if not handled properly. Boat owners can't expect to just park their vessels for months without any negative consequences, so making proper off-season maintenance a must.
At Tint World®, our expertly trained technicians and staff are just as passionate about boats as you are. If you're wanting to prep your boat the right way for off-season storage, make sure to follow these helpful tips:
Protect it inside and out: Even if your boat is stored during cold weather, the sun's rays can still wreak havoc inside and out. By having your vessel wrapped in protective film, the paint will be impervious to sun damage and general corrosion. If your cabin is enclosed, having marine window tint installed can effectively protect the upholstery inside from cracking or fading.
Clean it thoroughly: The cleaner the boat, the more protected it is from weather damage or general wear. A thorough wash, wax and detail of your boat is necessary to remove build up that has accumulated from a long season of use which, if left unattended, can cause premature corrosion. It's important to do this on either a monthly or bi-monthly basis should you plan on storing the boat during the off-season. Tint World offers complete marine detailing services that can keep your boat looking factory fresh, while also helping increase its lifespan.
Treat the engine: Engines are designed to work, and when they sit idle for long periods of time, they may not operate to the same degree as they once did. It's important to treat vital aspects of your boat's system such as the fuel, coolant and engine lubrication. Additives can help keep engines fresh and you might consider a periodic "system check" by cranking the engine and letting it run for a bit.
Prepping your boat for off-season storage early can help it stay fresh when you're ready to hit the water again. If you're getting ready to park your vessel at the dock, make sure to contact your local Tint World® Automotive Styling Centers™  location to have it detailed, cleaned and protected on-site.