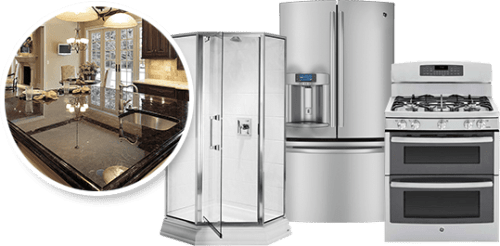 Home maintenance is a responsibility for any homeowner. Over the years however, regular wear and tear can take a toll on high-use areas like kitchen countertops, sinks, and bathrooms.
Tint World®'s line of Residential Ceramic Coatings helps address these issues by protecting the surfaces in your home. Our Nano Ceramic Coating can be applied almost anywhere – including glass, countertops, and even appliances! With variety of residential solutions available, Tint World® can help keep your home's interior surfaces looking polished, glossy, and new.
Once applied, our ceramic coatings create a long-lasting, protective surface barrier. Plus, with its 9H hardness rating, surfaces are also protected against potential scratches and chips.
Need help keeping your kitchen and bathrooms cleaner, longer? Our coatings help make life easier by protecting windows, mirrors, and reflective shower doors too. The superior hydrophobic material bonds to the surface to create a thin coating layer that is easy to clean and lasts for years.
With long-lasting protection, you'll have peace of mind knowing your home is cleaner, longer – and you'll enjoy cleaning less-frequently.
For more information on our residential ceramic coatings, visit your nearest Tint World® location today!