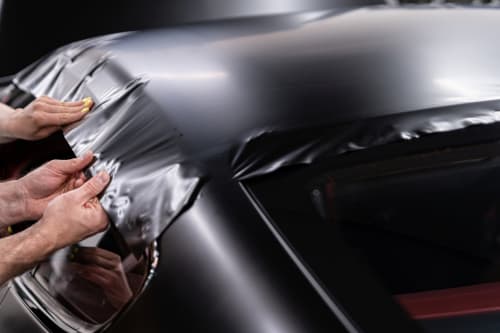 Marketing plays an important role in the growth of any business. One of the best ways to gain exposure and reach your target audience is by using custom vehicle wraps and graphics to help promote awareness of your brand.
A custom vinyl wrap or graphic on your company vehicle will expose your brand to a wider audience in a way no other form of media can. Vinyl wraps essentially turn your vehicle into an attention-grabbing billboard on wheels!
Plus – vinyl wraps and graphics look great on personal vehicles as well! Full color change wraps allow you to customize the color of your vehicle without the long-term commitment or hassle of an intensive paint job. You can even show off some personal flair with racing-stripes, pin-striping, and custom graphics that help create a style that is totally unique!
Don't forget to protect your custom work, either. Our high-quality materials feature UV/Lamination for added resistance against fading from the sun, but you can enjoy added protection on your wraps and graphics with our Nano Ceramic Coating for a fresher, longer-lasting look!
Tint World®, the leading automotive styling franchise, has you covered for all your vehicle wrap and graphic needs. With high quality materials and professionally trained experts, Tint World® uses the latest techniques to ensure your vehicle is always one-of-a-kind on the road.
If you're ready for a color change vehicle wrap or have a need for custom graphics, drive down to your nearest Tint World® location today!