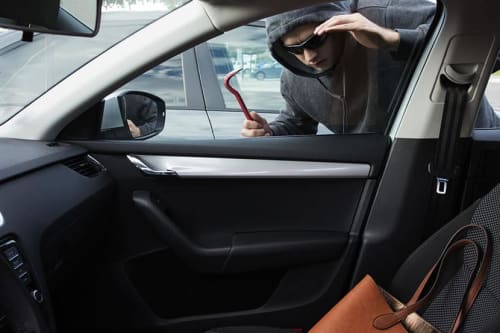 'Tis the season to protect your vehicle from burglaries. From the post-Thanksgiving shopping rush, all the way to New Year's Day, thieves have plenty of opportunities to break into your car or steal it outright.
Locked doors won't always deter thieves looking for the right moment to strike in crowded parking lots, but Tint World® is here to help. We offer a wide range of leading car alarms and security accessories that will deter both outright car thefts and vehicle burglaries.
Consider some of these options today to protect your gifts and property during the annual holiday spike in car burglaries:
Viper LCD Two-Way Security System: This is one of the most affordable car security products offered. It has a shock sensor that will alert you to shattered glass, a six-tone siren that will send thieves running, and a starter kill to prevent the theft of your car. It also includes a keyless entry system and encrypted remotes.
Viper OLED Two-Way Remote Start and Security System: The remote start feature allows you to warm up your car on the way out of the store with packages but also deters theft or carjacking because the car can only be driven when the key is physically in the vehicle. It has an impressive two-mile range.
Compustar Prime Series: These top-of-the-line remote alarm systems include industry-leading alarm and deterrence systems and support iDrone mobile, which enables you to receive security alerts and control safety features via smartphone.
Window tint: Holiday car burglars are drawn to cars that have gifts or other items in plain view. High-quality tint is one of our original signature products, and it can block valuables from sight.
Don't let a thief ruin your holidays. Contact your local Tint World® today  about these and other security options to keep your property and family safe. (They make great gifts, too!)