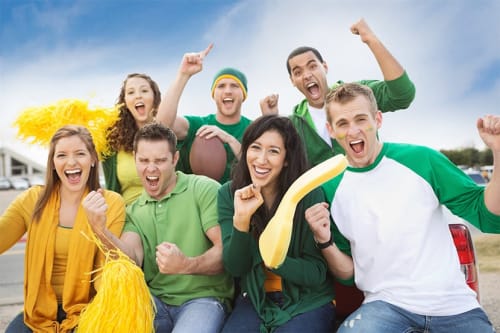 It's football time. Broadcast your fandom.
College football has kicked off. It's high holy time for some fans.
Are you gaga over the Gators? Do you want the Vols to be victorious? Are you ape over Alabama, or shouting for the Seminoles?
Don't be shy. Tint World® can help you broadcast your fandom for your favorite team with professionally applied team colors. And if your team starts stinking up the joint, we can remove the graphics or replace them if you decide to jump on another bandwagon.
Here are two options for showing your true team colors:
Wraps: We can add vehicle wrap with the texture or color of your choice: Carolina Blue, Crimson or Big Orange. This has the added bonus of protecting your paint job all fall long. At the end of the season, we can remove it without a hint of damage to your vehicle.
Graphics: Do you want a more understated approach to your display of loyalty? Consider other vehicle graphics We can put your team colors on the roof to broadcast your favorite team to the guy piloting the plane that's trailing a big banner over the stadium.
And if you like to take a boat to the stadium (yes, that's a thing in some places) we can wrap it in team colors, too. If you like to tailgate like a boss in an RV or van, you can also share your team spirit on these vehicles. And if you are a business owner, we can even wrap a fleet.
These wrap and graphics options can also extend to showing some love for your favorite soccer, basketball, baseball or NFL team.
Contact your local Tint World® today for more information or quotes on this unique way of displaying your undying loyalty to the team of your choice. And may the best team win.