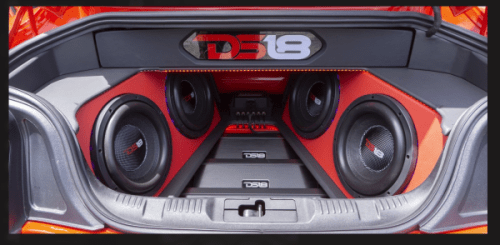 If you're spending time outside or on the road with friends and family this summer, you might notice that your vehicle's audio system sounds flat.
Summer may be in full swing already, but why suffer through the rest of the season with stale stereo in your car, truck, or SUV? It's never too late for the powerful automotive audio system upgrade you deserve.
Tint World® offers a full line of the most popular automotive audio products from today's leading brands. Whether you're looking for a basic upgrade or building a full-blown competition system, we have a comprehensive selection of premium speakers, amplifiers, subwoofers, receivers, and more.
Tint World®'s trained and certified technicians can help you find the right audio upgrades so you can enjoy your music the way you want to hear it. And they're equipped for reliable professional installation and seamless integration of your new components with your vehicle's existing electronics. Add satellite radio, boost the bass with a subwoofer, modernize the interface with wireless and remote options – the only limit is your imagination.
There's no need to put off the audio upgrade you've been waiting for. If you're ready to enjoy your music the way you want it, visit the nearest Tint World® location to find out more.