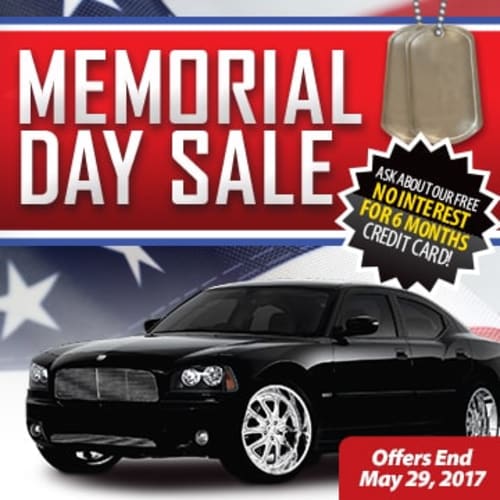 Memorial Day marks the unofficial start of the summer season
Tint World® is marking the onset of hot weather with a series of sizzling promotions through May 29. We are offering a credit card that is interest-free for six months, as well as the following deals to style your ride for summer driving and road trips:
STRIP THE GLARE: Get additional protection from the sun with a free windshield strip when you purchase our ultimate tint package.
LEASE RETURN PACKAGE: Don't get burned by ticky-tack lease inspections when you return your car at the end of its lease. We'll remove any protective tints we may have installed, as well as follow an inspection checklist that will take care of wheel damage, graphics removal, chipped glass, interior stains as well as the removal of aftermarket electronics.
PROTECT YOUR HOME AND BUSINESS: Filter out potentially damaging ultraviolet rays with our residential and commercial window film services.
WRAP YOUR RIDE: Spring is the best time to protect your car with paint and glass protection film.
BEAT THE MAN: Get a 'No Photo' red-light camera jammer installed for only $399.95.
NOTES ON THE WATER: We offer marine audio from Sony and ARC starting at $49.