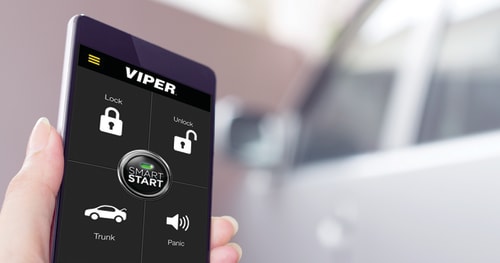 It's a chilly time of year across most of the U.S., and most of us dread the early morning ritual of stepping outside into freezing temps just to start the car. But it is the 21st century now, and vehicle owners now have technology options to help improve their driving experience.
For instance, you can have a remote start installed at your nearest Tint World® location. Remote starters allow you to start your car (and coincidentally the heater) without going outside. Start up your vehicle from the comfort of your warm house!
Tint World® car remotes and remote starters can be installed in almost any vehicle. The Compustar security system, for example, comes standard with advanced technology like rolling code high frequency transmitters, warn-away, starter interrupt, and keyless car remote entry for vehicles are equipped with power door locks.
Compustar Car Remote Systems include the most advanced 2-way security and remote start systems in the world. The interactive display on the Compustar car remote instantly confirms all command. The car remote even alerts users to the security system by beeping or vibrating when the owner is out of audible range of the siren.
The remotes feature an industry-leading lifetime system warranty. Compustar PRO series remotes are covered for two years from purchase, and all other remotes sold by Tint World® are covered for one year.
The next time you're looking to upgrade your vehicle, start with us. From Nano Ceramic Coating to the latest car audio innovations, we're ready to help! Contact your nearest Tint World® for more information on the products and services that are available.