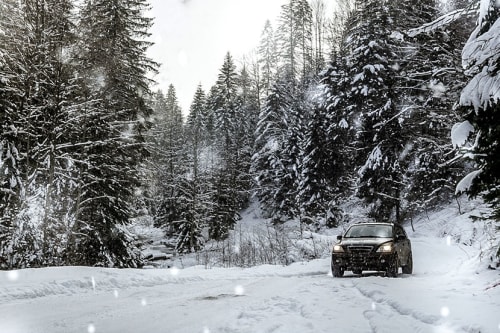 Don't let Old Man Winter jack your ride
Tint World® is not just for tinting. One of the most important services we offer – and we offer a lot – is auto repair and maintenance.
As the sun sinks lower and chills build, now is the perfect time to let us winterize your vehicle. Don't let Old Man Winter beat up your ride.
In addition to oil changes and tune-ups, we provide these services and diagnostics to get you around the winter bend. Bring your car in for a checkup and we'll cover the following:
Snow tires. If you live in snowy climes we can consult with you on the best snow tires to suit your needs, and then install them.
Tire condition and pressure. If you don't need snow tires, we'll still check your wheels and tires for wear and tear and proper to ensure you can get to work or school safely on the occasional icy morning. Tire pressure decreases quickly.
Windshield wipers. We'll make sure your windshield wipers are in good shape to keep ahead of snowfall or winter rain. If not, we can replace them.
Oil type and fluid levels. Oil thickens in colder weather. We'll make sure your viscosity is correct. We'll also check your antifreeze.
Belt condition. Belts get more brittle when it's cold outside. We'll check your serpentine belt and hoses. Don't let things rot in your ride, especially in the winter.
Your battery weakens exponentially when temperatures drop below freezing. We'll check its charge and replace it if needed.
Remote starts. If you really hate cold weather, one of our remote start systems might be the cure for your winter blues. Turn over the engine and heat your car before you even slog down the sidewalk on frigid mornings.
Winter is long and cold; our services are short and sweet. Contact the nearest Tint World® to schedule an appointment to winterize your car. You don't want to find yourself stranded, cursing through your chattering teeth.