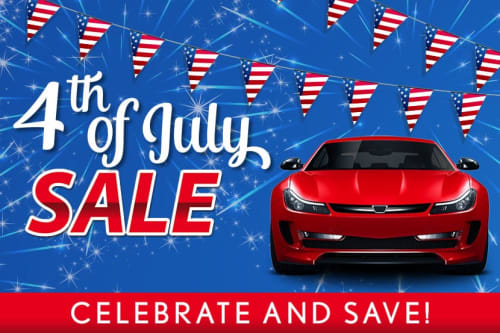 Make like a Minuteman to take full advantage!
Calling all patriots! Get in gear and get down to your local Tint World® by land or by sea to take advantage of our sizzling Independence Day deals. These offers expire July 7, so make like a Minuteman and take advantage of these deals, which are only available at United States' stores.
Window tint: Save $30 on any automotive window tint package. Our computerized cutting system pre-cuts film for an accurate fit every time.
Two-fer: Get a second detail package for 50 percent off when you buy one detail package. This deal could add up to savings of $50.
Get offroad: Save up to 25 percent on our awesome selection of off-road accessories for your jeep or truck!
Wiper blades: Wipe away the summer rain with a free pair of heavy duty Scrubblades with the purchase of a Nano Ceramic Coating deal.
Change it up: Summer is a great time to get a new look for your ride with a color change wrap. We'll even do red, white and blue!
Beat the heat: Cool your car ahead of time with a remote start and two four-button remotes for $249.99 installed.