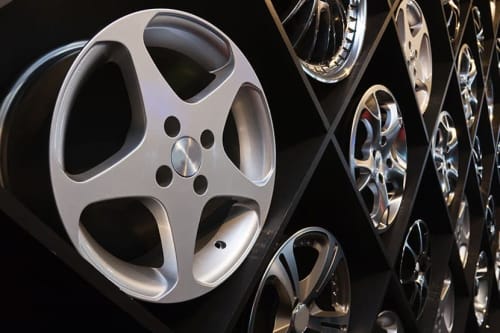 We offer a vast variety of aftermarket rim and wheel options
As 2018 rolls along, it's a good time to take a look at some of the wheel, tire and rim trends shaping the market.
Tint World® can customize rims and wheels to your heart's delight. We proudly offer some of the biggest and best brands in the business and can tailor them to your taste and need.
Here's a quick look at some of the hottest trends in the aftermarket tire, wheel and rim world today:
Billet wheels: These tough off-road truck wheels are formed from a solid piece of metal rather than the more traditional cast aluminum. Easily attached faceplates allow for customization and a beautiful look for your ride.
Concave wheels: These wheels feature spokes and rims that curve deeply inward in a bowl shape toward the suspension for an eye-catching design.
Smart tires: Sensors can now be included in tires that can do more than alert drivers to low tire pressure or a flat tire. Some emerging sensor systems will be able to alert drivers to worn treads or poor alignment. Expect more sophisticated sensors that can integrate into improving smart-car technology.
All-season tires: The days of switching out tires in colder regions when winter hits may soon be a thing of the past. More manufacturers are offering tires that are all-season, all-the-time. Some companies are blending the wet-weather handling traits of tires with high performance and comfort values. These tires are known as ultra high-performance tires.
Restoration: Reproductions of classic tires, such as those used on vintage trucks or 1970s muscle cars, are increasingly available as demand increases.
Regardless of the shape, style or make, our experts can keep your car or truck rolling just the way you want it. Contact your nearest Tint World® today.