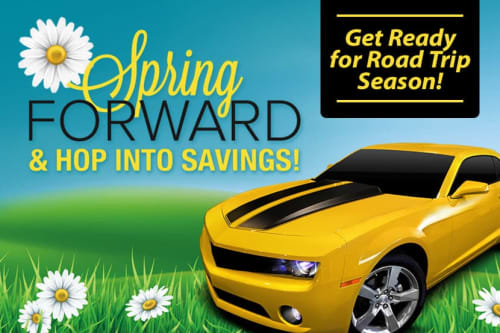 Happy spring! Tint World® is celebrating the return of warm(er) weather with some great deals, so spring forward to your nearest location for the best blooming promotions in town. These deals are only available in the U.S. (and you can use your tax refund if Uncle Sam kicks anything back your way) and expire April 30.
Tint it: Get ahead of summer glare with $30 off any automotive tint package.
Give it: High school and college graduations are sneaking up. Give your favorite grad a great Tint World® gift card.
Pump it: Save up to 15 percent off select top audio brands like Sony, Pioneer, Kenwood, Accele, ARC, Memphis and more!
Protect it: Add a CTP504 shock sensor to your factory alarm for $149 and get up to $2,500 content theft protection.
Shield it: Get 10 percent off our residential and commercial window film services.
Coat it: Get 10 percent off paint and glass protection film to protect your ride.
Hurry down today to your nearest Tint World® so we can spring these deals on you!