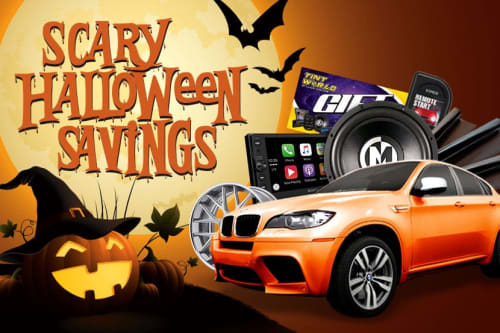 Halloween is coming, but why let the kids get all the treats? Enjoy some October deals from Tint World®. We promise no tricks. These offers expire Oct. 31, so contact your local Tint World® today!
LIKE US: Like us on Facebook and save $30 on any automotive window tint package.
WRAP IT: Glam out your ride in pumpkin orange with 10 percent off color change wraps.
OUTFIT IT: Save up to 25 percent on off-road accessories. View the selection online.
PROTECT IT: Try out our Tint World® Nano Ceramic Coatings products.
CRANK IT: Save 15 percent off our Viper, ARC Audio, Kenwood, Sony, and other audio electronic products.
STYLE IT: Customize the look of your car or truck with new wheels. Check the deals out online!