Commercial Solar Window Film
Tint World® Solar Window Film installation helps conserve energy and decreases your company's carbon levels in compliance with environmental standards. Our solar film solutions help your business consume less energy by maintaining stable and comfortable interior temperatures reducing heating costs in the winter, extreme air conditioning usage during hot summer months, cutting usage by 30-40% while greatly reducing harmful ultraviolet rays, glare and increasing privacy.
---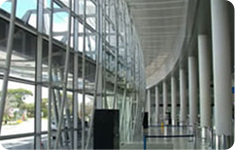 Increased Efficiency
Commercial solar window films can help reduce energy bills year-round. In the summer, select solar films can reject up to 80% of the sun's total solar energy. In the winter, the solar film helps retain heat by the insulating glass, so you spend less money to the power company. Solar film reduces expenses, and can even lead to increased property value.
Many building operators experience difficulties with heating and cooling imbalances between sunny and shaded areas of a building. Solar film minimizes this imbalance problem and improves the average comfort level while reducing energy use. Peak load demand can make a substantial difference in a building's electrical costs. Many utility companies base their rate structure for a building on the maximum peak load measurement. Solar film reduces that peak, thereby cutting the total electrical bill.
---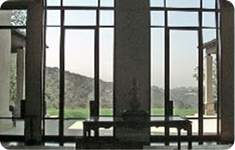 Energy Savings
Solar film can keep out as much as 80% of the sun's heat, and dramatically lowers air conditioning costs. During the winter, solar film helps retain interior heat, reducing heating costs. The return on investment for solar film installation is truly impressive. Call us to learn about how you can receive generous cash rebates when you have solar film installed.
Glare causes eye fatigue and lowers productivity. Drawing curtains or closing blinds is a claustrophobic approach that drives up the bill for artificial lighting. Our solar film lets in the light, not the glare, while maintaining an open feeling.
---
Reduced Fading
Tint World® commercial solar film blocks 99% of UV rays from penetrating the building or workplace, dramatically reducing the impact of UV rays on your face and skin, and significantly increasing the life of furnishings and decorations.
In addition, buildings with commercial solar film are safer because they protect occupants from the ultraviolet health threat. Tint World® solar films carry the Skin Cancer Foundation Seal of Approval. Retailers rave about solar film because it protects valuable floor merchandise from fading while creating a more comfortable shopping environment.
---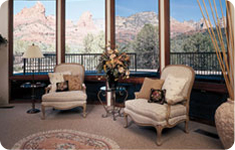 Clear View Solar Film Protection
Solar film can reduce that annoying glare without the need for drapes or blinds to be drawn. Because solar film provides cool view protection while providing an increased measure of privacy, you can enjoy the view without feeling like you're on display to the outside world.
---
Solar Film Benefits
It all adds up to a great value. Solar Film provides many benefits that include:
Comfort in the summer and winter
Reduce glare and control fading
Reduce ultraviolet rays & hot spots
Reduce energy costs
Increase privacy and security
Increase efficiency and longevity of climate control system
Improve appearance.
---
Protect Your Commercial Building
Tint World® features quality brand solar film including specialty and designer films. Get the brand name solar film you know installed by Tint World® Certified Film Installers you can trust. Tint World® offers a large selection of solar film including our Tint World® Premier solar film as well as other top manufacturers that include: SunTek • Madico and more…