Tint World® franchisees are poised for success
It takes a special kind of person to open their own business and put in the kind of work it takes to make that business thrive. Our Tint World® franchisees receive top-notch training and support, but each business owner has to put in the effort and develop their own skillset.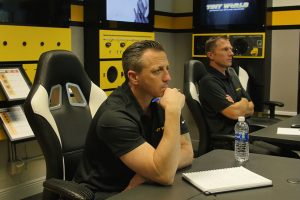 The International Franchise Association has a great list of keys to franchise success. Here are five of our favorite habits that set excellent franchise owners apart from the rest.
Stick with the system. You might be interested in opening a business because you want to do it your way, and that's great! But part of buying a franchise is buying the knowledge and expertise contained in the franchise's business system. These are tools to help you grow, so stick with them.
Value your people. Do your best to recruit great people and treat them as well as you can. The way your employees operate and conduct themselves is a reflection of you to your customers. Solid, happy employees are your partners in success and growth!
Get involved. Grow customer loyalty by giving back to your community. Get involved in local civic clubs, support schools in your area, and be a visible part of community events like parades and festivals. You'll grow goodwill and repeat business.
Live your passion. Show your excitement for your business every day. If you're happy and enthusiastic about the work you do, you'll pass that excitement on to your employees and customers.
Give the best service. At the end of the day, customers will remember their best experiences and their worst experiences. You certainly don't want to be the worst, but it's just as bad to be middle-of-the-road. Go above and beyond for your customers, and you'll reap the rewards.
If you think you've got what it takes to make a business thrive, we'd like to talk to you! For more information about Tint World® franchise opportunities, download our franchise kit today.