Best practices to thrive in the slow times
The holiday retail rush may be going full speed now, but Tint World® franchise owners know that once the New Year rolls around, sales can come to a screeching halt. The post-holiday slump may be painful, but all it takes is a little preparation and dedication to keep the business coming in.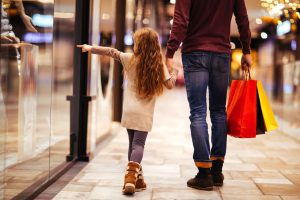 January through March may be traditionally slow months for sales, but store owners can find ways to rev up business even during the lull. Here are a few suggestions to help keep the sales going when the holidays are just a memory:
Get ready for returns. Although Tint World® products and services make great presents, some people will still make the traditional after-Christmas pilgrimage to your store to return gifts that didn't quite hit the mark. Use the opportunity to sell them new products through targeted markdowns.
Keep up the advertising. Out of sight is out of mind. Keep up your advertising campaigns through the rest of winter to ensure good sales.
Pitch new products. When vendors come out with exciting new products early in the year, promote them aggressively to lure customers into your store.
Promote your brand. During the slow times, crank up your networking. Attend events at local chambers of commerce and reach out to business and trade organizations. Hit up local conferences and auto shows to keep promoting your brand.
Use the personal touch. Don't forget your best customers. Give them a call to thank them for their support during the past year. Invite them to the store for coffee or refreshments. Use the opportunity to educate them on new products they might like.
Post-holiday slumps are a natural part of business, but they're nothing to be afraid of. Just remember to plan ahead. Click here for more information about Tint World® franchises. You can also download our franchise kit today.