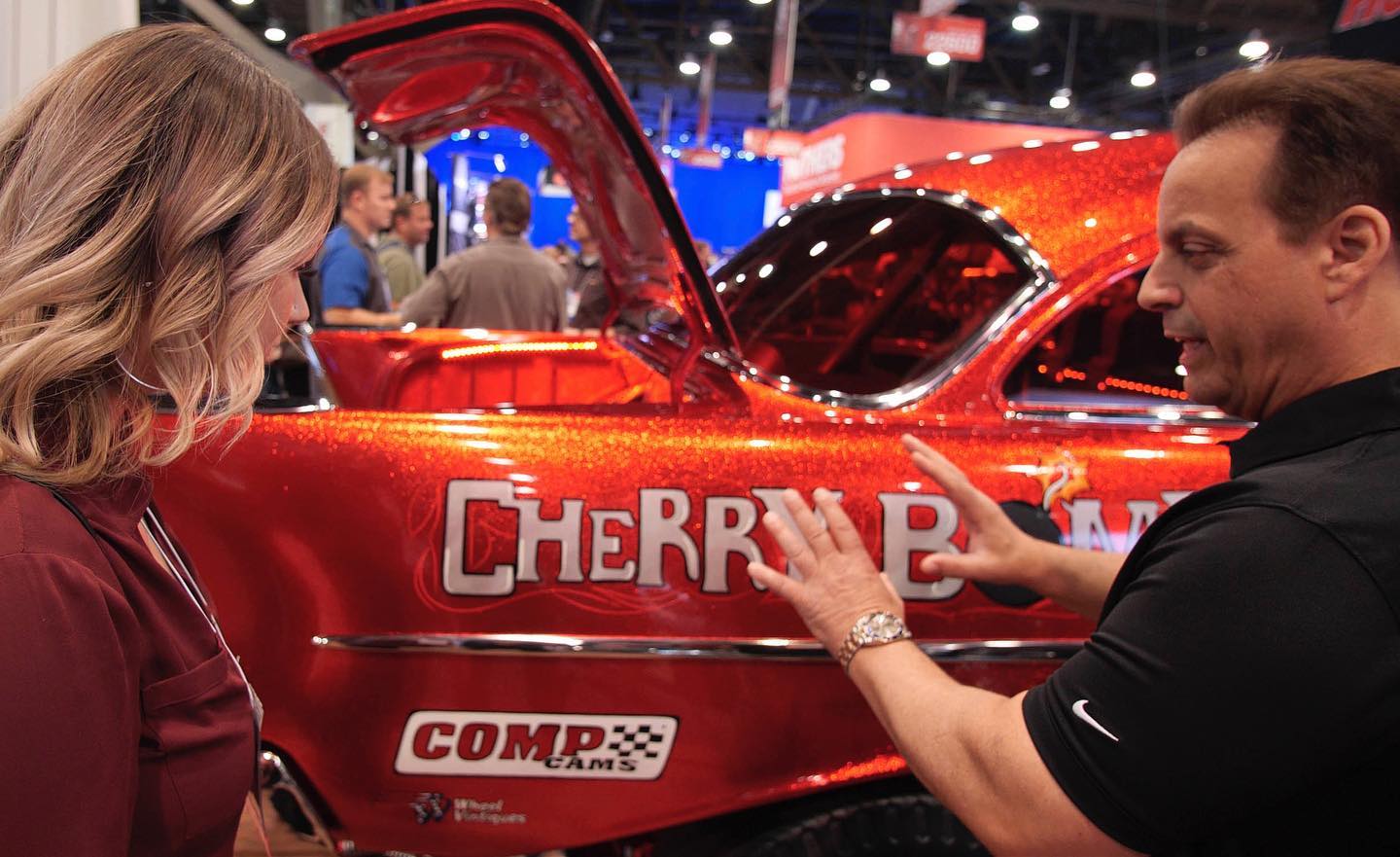 It's the Best Four Days of the Year!
There is nothing more exciting to die-hard gearheads than the fast-paced excitement of a great car show, and the annual SEMA convention always delivers. Hosted by the Specialty Equipment Market Association, the 2019 show in Las Vegas left us amazed at all the advances in the automotive industry.
As a global automotive aftermarket franchise, we think it's vital for our Tint World® team to stay ahead of the trends in this high-tech market space. That's why we make sure to get many of our franchise owners and headquarters staff to attend conventions like SEMA.
Here are our top takeaways from this amazing show.
EVs Are Here to Stay
If you think EVs and hybrids are boring, slow, around-town cars, think again. Car buyers are demanding more fuel efficiency, even in performance vehicles and trucks, so we're seeing more power and greater distance in electric vehicles.
Just take a look at the Ford Mustang Lithium, unveiled at SEMA 2019. That baby packed over 900 horsepower and 1,000 lb.-ft. of torque, plus a six-speed manual transmission. EV and hybrid vehicles are quickly becoming the norm, and we're excited to see what the future holds.
People Want Smarter Cars
While we're a long way off from widespread adoption of self-driving cars, consumers want smart home functionality in their cars, too. They're asking for — and buying — the same level of voice command and automation for their vehicles as they're adding to their homes.
Check out the SEMA 2019 Mobile Electronics Product winner, VIAS Technology's SEER (Smart Entry Exit Recognition). This aftermarket upgrade senses the driver's presence or departure, automatically turning lighting on or off, unlocking or unlocking the vehicle. It can automatically open the trunk or tailgate by recognizing a particular step pattern at the rear of the vehicle.
Convenience and hands-free technology are the at cutting edge of the aftermarket industry, proving you don't have to buy a new car to get the latest tech.
Tech is Making Window Tint Better
Tint's in our name, so we pay special attention to advances in the window tint industry. Tint World® already uses computers to get accurate cuts for window film installation, but the technology just keeps getting better. At SEMA 2019, Eastman debuted new film-cutting software that integrates desktop and mobile functionality, making the system more accurate, connected and convenient. This technology is poised to revolutionize our industry and deliver better, faster results to our customers.
At Tint World®, we're dedicated to delivering the latest tech and trends to our customers and keeping our franchise business owners on the cutting edge of the industry. If you'd like to get on board with our growing high-tech franchise, we'd love to hear from you. Just download our franchise kit to find out more.