Online review management is key to gaining customers
Tint World® business owners know how important it is to do great work and stand behind it, making things right for every customer, no matter what. However, the world of online reviews can also be an intimidating place. At times, these reviews seem like more of a public forum for disgruntled customers, catering to the whims of the Pitchfork Mob.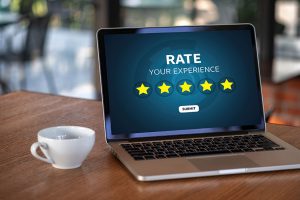 While it might be tempting to ignore your negative reviews online, you should be warned that your customers aren't looking the other way when they see them. A recent study showed that a whopping 91 percent of people say they trust online reviews as much as recommendations from their own friends!
From your social media pages, to your Google listing – online reviews are everywhere. At Tint World®, we equip our business owners with the marketing tools they need to maintain a great online presence. Here are some tips to help you respond and encourage more positive reviews.
Ask for good reviews. Anger is a great motivator, and many people will only review online when they're unhappy. Combat this by asking your happy, satisfied customers for reviews at the point of sale. You can also make it easy for them with a timely follow up email or text link.
Respond calmly. Responding to bad reviews is your time to shine. Show the world that you are a professional who stands by their work by responding calmly and compassionately to your disgruntled reviewers. Remember that cooler heads prevail!
Don't game the system. Fake reviews are easy to spot, so don't try to game the system by stacking five-star reviews from fake accounts.
Thank your cheerleaders. Be sure to respond to every review, especially the good ones. Thank your happy customers for taking the time to review you. They'll be more likely to review you again next time.
The online world, and the way it affects retailers, is constantly changing. That's why it's vital for all business owners to stay on top of online trends. Tint World® business owners receive continuing education and support from the home office, ensuring that they are ahead of the game online and in the real world. If you would like to learn more about owning a Tint World® location, download our franchise kit today.