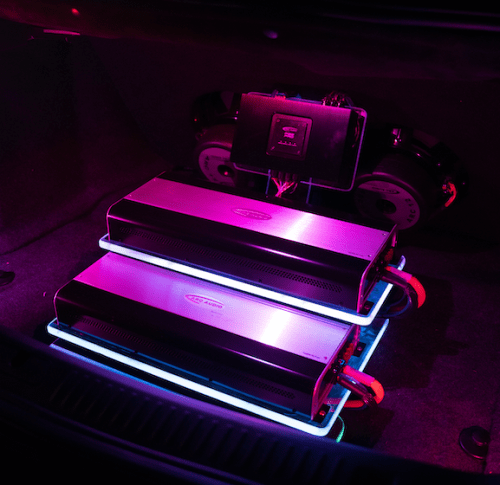 Automotive audio upgrades from Tint World® make an absolutely ideal holiday gift. Whether it's boosting a basic factory system or building a full competition setup, our certified, highly trained technicians can help you find the right solution for anyone on your holiday gift list.
With a comprehensive selection of the latest top-quality products from the most recognized and respected brands, our automotive audio service team can make any holiday listening dreams come true. Choose from popular components like speakers, subwoofers, or amplifiers who pick a full custom stereo system for the ultimate in holiday sound.
Tint World®'s expert audio professionals can help you decide on the best products as well as design and install the system that's right for you.
Some of the options we offer that will turn heads this holiday season include:
In-dash receivers: Experience cutting-edge navigation, wireless Android Auto™ and Apple CarPlay™ compatibility, stellar guidance, and an array of entertainment options.
Amplifiers and equalizers: Add power, sound quality, and authority to your car, truck, or SUV's stereo system with a new amplifier, then select an equalizer to shape the sound your system cranks out.
Speakers: Bring fuller sound to your system with the right speakers. Whether it's a factory-upgrade or a competition audio system, Tint World® has the perfect setup for your vehicle's needs.
Subwoofers: Boost your bass with our full range of subwoofers, from discrete to trunk-rattling and everything in-between!
Enclosures: A dedicated enclosure keeps your speakers, subwoofer, and amplifier in their proper space – whether it's a "stealth" or "car show" installation, we do it all!
Get the most out of this holiday season with the gift of audio. Visit the nearest Tint World® location to learn more or to schedule an appointment.