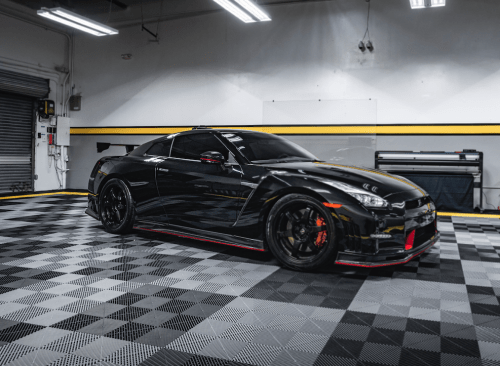 Head into the new year with the ultimate protection for your vehicle — Tint World®'s Nano Ceramic Coating.
Our extremely durable, scratch-resistant, water-resistant, and super-glossy solution offers the most advanced long-term automotive protective care technology. A long-lasting application is the perfect way to keep your car, truck, or SUV looking sharp throughout 2023 and beyond.
Once Tint World®'s Nano Ceramic Coating is applied and cured, your vehicle is protected from scratches, UV rays, road and environmental debris, oxidation, and even acid rain.
Here are some of the advantages Tint World® Nano Ceramic Coating offers:
9H hardness for extreme scratch and chip resistance
Advanced protective super hydrophobic application
Ultra-glossy appearance with deep color mirror effect
Self-cleaning properties for extended durability
Dirt-repelling capabilities for less maintenance
Years of protection from corrosion and contaminants
Protection from UV damage, oxidation, and acid rain
Extreme heat resistance up to 1,400 degrees
Available lifetime warranty
And once you have Nano Ceramic Coating protecting your vehicle in the new year, consider all the other applications for this industry-leading solution.
Tint World® Nano Ceramic Coating enhances and protects more than your vehicle's finish. It can also be applied to glass, plastic, metals, chrome, vinyl graphics, fiberglass, carbon fiber, and leather surfaces to protect the interior of your vehicle.
And our ceramic coatings are specially formulated for on-road and off-road vehicles including RV's, ATV's, tractors, boats, motorcycles, snow mobiles, watercrafts, aircrafts, firearms, helmets, and more. It even works for home surfaces, including kitchen appliances and leather furniture.
Visit the nearest Tint World® location to learn more about how our Nano Ceramic Coating can protect your vehicle and home and enhance your life in 2023!