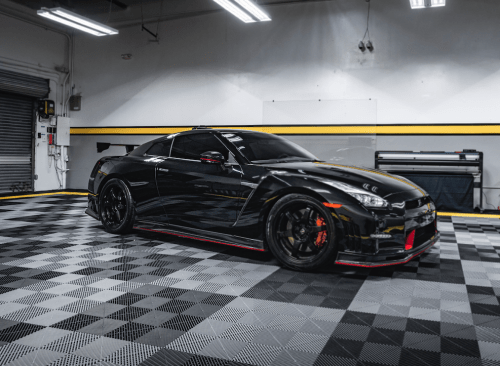 Make a resolution to take care of your vehicle and your budget in 2023 with state-of-the-art custom window tinting service from Tint World®.
Our fast, accurate window tint provides so much protection and style that it's a major value for any driver. No matter which package you choose for your automobile, our comprehensive selection offers multiple safety and security benefits in addition to opportunities to express your personality with our custom design services.
On top of that, Tint World® tinting helps preserve your vehicle's interior so you can maintain its resale value (or avoid excessive leasing fees).
Here are just a few of the ways Tint World®'s advanced window tint technology can dramatically enhance your driving experience in the new year:
UV protection: Tint World® window tinting provides cool vehicle protection from the sun's destructive rays by creating a permanent barrier between your vehicle's interior and the outside world.
Shattered glass protection: In the unfortunate case of collision or attempted vandalism or theft, glass will remain adhered to the tint film, reducing the risk of injury.
Eye safety: Window tint also reduces dangerous glare from the road, lights and reflective surfaces, night and day.
Theft deterrence: Reduce the likelihood of smash and grab theft. Visible items attract unwanted attention.
Custom options: Tint World® offers a variety of options for personalized design, including color films and graphics.
Few upgrades deliver as much value as Tint World®'s professional window tint service. Our expert technicians and innovative solutions pack more bang for your buck than the average automotive aftermarket service, and our comprehensive packages offer unrivaled aesthetic, comfort, security and safety benefits for any budget.
To learn more about our window tint packages or to schedule an appointment, visit your nearest Tint World® location!