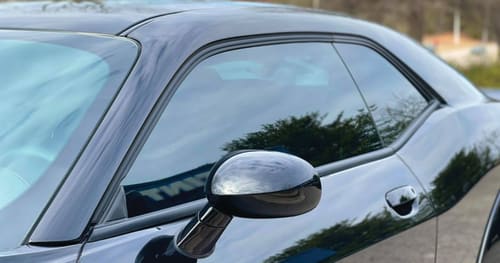 Window tint, while not new, has been a popular way to add style to your ride. Sedans, coupes, hatchbacks, SUVS, and trucks alike — tint is a great way to upgrade your vehicle and offers more than just style. It also offers increased safety and protection, no matter if you install it on your vehicle or in your home.
When it comes to vehicles, Tint World® can help drivers by reducing glare in the late evenings and early mornings. A reduction in window glare provides greater safety and comfortability for the driver of the vehicle. Window tint also blocks out harmful UV rays from reaching the interior of the vehicle. In addition to protecting the driver from being exposed to harmful radiation, it helps prevent fading of the car's interior surfaces.
Want to reduce the chances of theft inside your vehicle? Window tint also creates an extra layer of privacy, preventing potential burglars from seeing the contents left inside your vehicle. Tint World® offers window tint packages to fit everyone's budget while offering a variety of shades to meet your style.
But the protection and comfortability doesn't stop there. Residential window film also offers several benefits for homeowners. In addition to increasing the curb appeal when using a decorative window film, it can create much needed privacy from neighbors and passerby.
In areas where severe weather may be a threat, storm security film is also an option. The film has increased durability to prevent breakage and has improved protection from water and debris entry after breakage. Tint World® also offers solar film that blocks out as much as 80% of the sun's heat, which can drastically drop utility costs in the summer.
Check out your local Tint World® for your residential window film and vehicle window tint needs.