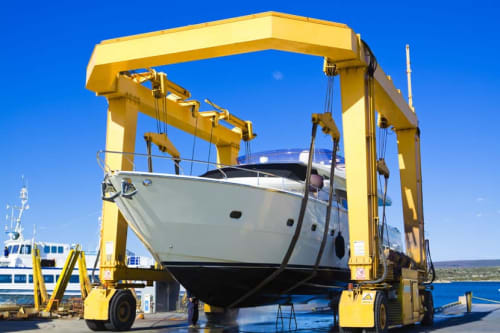 Tips to Help You Get on the Water in Style
You've spent the cold, winter months separated from your true love, pining for the days when you'll be reunited under the warm, spring sun. The halcyon days of summer are a distant memory, but soon it will be time to shake off with winter dust and renew your relationship with … your boat.
At Tint World®, we understand how much you adore your watercraft, so we want you to hit the waves looking as great as you feel. Our marine detailing service is a great way to give your boat a little TLC. You can also follow these tips to bring your boat to life after its long winter slumber.
Look and wash. Even if you had your boat covered or in dry storage for the winter, you should give it a thorough once-over, looking for any cracks or damage. If it was under a tarp or canvas cover, check the covering for rips or holes, and inspect those areas of the boat a little closer. Then, give the whole thing a thorough washing.
Use the right products. You should only use specialized marine products to wash your boat or yacht. If not, you risk damaging your boat finishes. Our marine experts at Tint World® can point you in the right direction.
Check for safety. Your safety is important to us, so make sure all your boat's safety systems and equipment are in good working order. Test your navigation lights, horn, and any other important systems. Make sure your life jackets are in good repair and that you're packing a first aid kit.
Stay afloat. Winter precipitation may have crept in while you weren't looking, so be sure to clear the bilge and get any water out before boat season arrives. If you removed your boat's drain plug for winter, be sure to replace it before taking the boat out for the first time.
Get a new look. Our custom boat wraps and graphics at Tint World® can spice up your boat's look and protect it from damage. We provide free consultations and estimates from our marine experts, and all our work is guaranteed.
If boat season can't come fast enough for you, give your local Tint World® a call to make sure your first mate is ready when you are. Have fun and stay safe this summer!