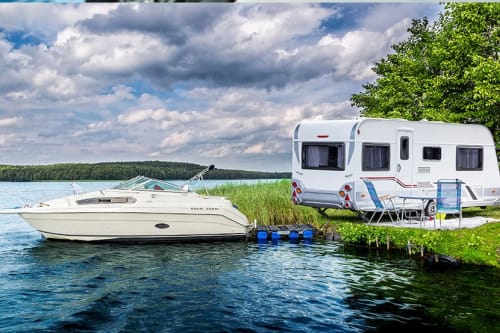 Tint World® Has What You Need (and Want) for Your Boat, ATV, UTV and more
Spring is in the air, and if you're anything like us, that means you're itching to get your toys out of storage and hit the water, the road or the trails again. But before you take your boat, ATV, UTV or RV out for the first ride of the season, is there anything you want to upgrade? Does this sound familiar? "Last year was great, but I wish I'd had …"
At Tint World®, we love cars and trucks, but we're experts at upgrading other vehicles, too. Put your recreational vehicle of choice in our hands, and we'll make sure this year is even better than your last. Here are some of the products and services we offer.
Tunes, movies and more: Audio and video aftermarket accessories aren't just for your car. We can outfit your yacht or RV with the best equipment available for great listening and viewing on the water or on the road.
The best protection: Before the season gets jumping, protect your power sport vehicle from wear and tear with our Nano Ceramic Coating. We can apply it to any vehicle, and we even have a special marine formulation for your boat.
Make it shine: Our detailing services can cover your boat, RV, motorcycle or ATV, washing away the grime from last year and a long winter.
A new look: Our custom wraps and graphics at Tint World® will give your boat or RV a brand-new look. Go with custom pin-striping or advertise your business. You can pick the look you crave. Our wraps go one step further and protect your boat or RV's finish, and they can be removed damage-free.
Whether you love Powersports or hitting the open road in style, Tint World® can help you make the upgrades you've always wanted. Contact your local Tint World® today to find out more!