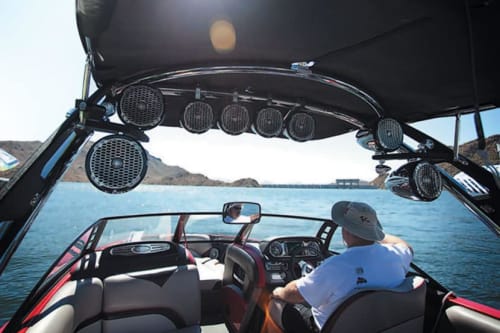 Tint World® can make your yacht ship-shape
Fall foliage and football season are great, but there's always a pang when you have to get your boat off the water for the year. A marine detailing package from Tint World® will make you feel better and help you look forward to spring.
We offer four packages that will restore your boat to its original luster. All that fun on the water can take its toll over the summer, but we can get your boat or yacht ship-shape for winter storage with the following marine detailing options:
Economy: Includes a hand-wash and dry; interior vacuum, cleaning, and dust; rust stain removal; and leather or vinyl restoration.
Premium: Includes all of the economy details, but we'll also add wax sealant and protectant and restore metal and wood parts. We'll also repair any nonskid surfaces.
Supreme: Includes all of the above services, as well as interior scrubbing and polishing, compounding, and fiberglass and gel coat repair.
Ultimate: In addition to all of the above, we'll clean, paint and repair your engine room and perform hull detail and restoration as needed.
Tint World® boat and yacht cleaning services utilize only the best products for your boat's fall facelift. We also offer monthly and weekly boat and yacht detailing services so your vessel shines like a beacon throughout the boating season.
Contact your local Tint World® today for more information on our marine detailing and other services.