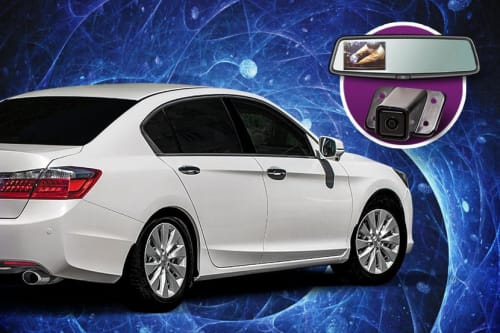 Tint World® can upgrade your vehicle's safety features, prevent tragedy
A lack of rear-view cameras on vehicles has contributed to a long list of terrible tragedies. Some 200 people are killed by vehicles moving in reverse every year. Most of these accidents have one thing in common: None of the vehicles were equipped with rear-view cameras. Tint World®, a leading provider of after-market electronic upgrades, can help fix that problem.
If the legislation doesn't get hung up in Congress, all new cars and trucks will have to include rear-view cameras beginning in May 2018.
The federal law, termed the Cameron Gulbransen Kids Transportation Safety Act, was passed by Congress in 2008. Gulbransen was 2 years old when his father backed over him in the family SUV in the driveway of their home. His family lobbied successfully for the law, which was codified by the National Highway Traffic Safety Administration. The NHTSA estimates the law will save at least 15 lives and prevent some 1,100 injuries annually. Some 200 people are killed in such incidents each year, half of them children.
But what about all the vehicles currently on the road, or what if you buy a used car manufactured prior to the law's effect? How can you ensure you don't run over a beloved pet, an aging relative, or worst of all, a child?
While rear-view cameras won't guarantee a safety zone within your vehicle's substantial rear blind stop, they certainly can help prevent accidents and make our streets and driveways safer.
Your local Tint World® can install a rear-view camera in your car or truck. We offer a number of these safety features, including:
License-plate backup cameras that feed to a dashboard video screen so you can see what's behind your vehicle;
Backup camera displays that feed to a small LCD screen on your rear-view mirror.
Invest in a rear-view camera today for your family's peace of mind.
Contact the Tint World® nearest you for details on our range of security features, including backup cameras.