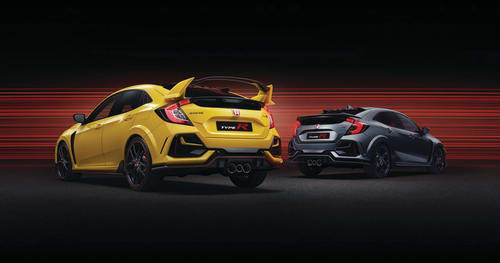 At Tint World®, we are all about hot cars. And while 2020 has been a little short on good news so far, it's not been short on stunning, head-turning vehicles. One of our favorites right now is the 2020 Honda Civic Type R. While some people hear Civic and think sensible family vehicle, the 2020 Type R is built for three things: speed, handling and pure good looks. If you're lusting after the styling of the Honda Civic Type R, but a new car isn't in the cards right now, Tint World® has got you covered. Along with window tint, we offer a wide array of aftermarket upgrades that can give your car the look and feel you crave. Here's a selection of what we can do.
Get That Spoiler
Nothing says speed like a sleek, stylish spoiler. The Civic Type R has a distinctive wing spoiler that helps the car increase downforce for traction when turning, making it hug fast curves like no other. If your car doesn't have a spoiler, don't worry. Tint World® can add one to fit your style.
Performance Wheels and Brakes
Intriguing red highlights are everywhere on the Civic Type R, one more thing we love about this car. That extends to the wheels and brakes. The 20-inch gloss black alloy wheels had a bright red ring around the outside to match the red 4-piston Brembo front brake calipers. You can get the look with custom wheels and performance brakes from Tint World®.
Interior Perfection
The Civic Type R's racing styling doesn't stop with the exterior. The interior is floor-to-ceiling with sporty accents. You can get the look from Tint World® with custom lighting, seat covers, and even Apple CarPlay and Android Auto integration. You don't have to buy a new car to get new-car styling. The latest looks and upgrades are available at Tint World®. Just contact the Tint World® location nearest you to find out more.