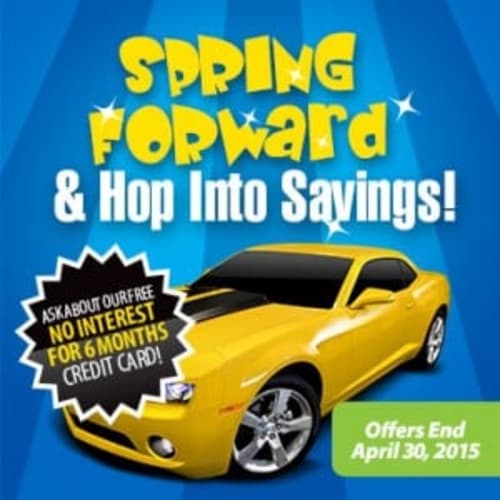 Now announcing Tint World®'s Special Spring Sale!  Come in to your local Tint World® and take advantage of this season's savings on Truck Accessories, Paint Protection, Head and Taillight Protection, Auto Detailing and Automotive Window Tinting.
Spring Clean Auto Detail – $30 Off
Springtime is perfect for cleaning out the old and starting fresh with a whole new look. Why not start your spring cleaning with a full car detail. Tint World®'s detail comes with full interior cleaning getting into every nook and cranny leaving your car detailed with a perfect polish.
UV Car Tint – 15% Off
With the warmer months already fast approaching now is the time to protect yourself and your car's interior with UV Protection Tint. Keep your car's interior temperature cooler and your skin protected while driving to the lake or beach. With so many different shades and colors to choose from you are certain to love your cars cooler new look and the 15% off savings.
Headlight Protection Film – 15% Off
Keep your headlights from cracking and unsightly discoloration this season with protection coating. Not only can you customize the shade but you can be assured that you will have the best, long lasting headlight tint on the market guaranteed. If you come in this month you will receive 15% off head and tail light protection film at your local Tint World®, so what are you waiting for? Come by today.
15% off Truck Accessories
Prepare for April Showers with great products like:
• Tonnaeu Covers
• Bedliners
• Running Boards
• Mud Flaps
• Grilles
Visit your Local Tint World® today and hop in for our spring specials!