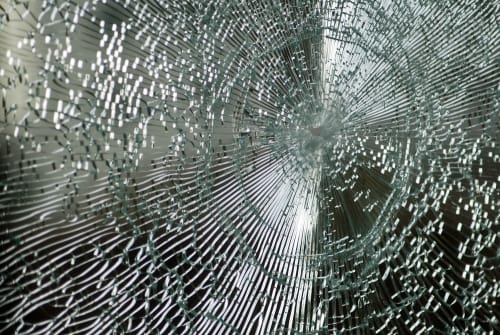 Hurricane season 2016 is upon us and for homeowners from Florida to Maine, this time of year can be difficult when it comes to protecting your home from the possible damage that may come this year. If you are concerned about possible damage from hurricanes or other storms, consider storm security film that is available from Tint World®.
During a storm, glass can become a vulnerable part of your home. Storm security film can improve the durability of glass in your home during storms by making glass more durable, and holding shards together in the case of breakage. Advantages of storm security film include: 
Shatter Protection: Although unprotected glass may shatter, allowing entry of glass shards, rain, and debris, security film holds shattered glass in one piece to prevent dangerous shattering and help to prevent entry of rain and debris.
Durability: The addition of storm security film can help increase the overall durability to glass in your home, which can prevent breakage during storms or other weather related events.
Improved Protection: During hurricanes, the extreme weather conditions related to wind and rain can make the glass in your home particularly vulnerable. Storm security film is designed to offer enhanced protection from the elements, as well as protection from water and debris entering your home in the event of glass breakage.
Additional Benefits: Storm security film can also add an additional level of protection from other forms of glass breakage, including attempted break-ins at your home, flying objects related to yard work, as well as home related accidents that involve children or family members at play.  
While storm security film provides added protection from damage during harsh weather, it is not designed to replace storm shutters in areas that are particularly vulnerable to hurricane seasons. The added layer of protection can help add peace of mind to your home during storm season, so to learn more about storm security film, contact your local Tint World® today.